If I carry on seeing films at this rate, I'll have reached my goal of 52 by April! Which is slightly ridiculous, but I knew that 2015 was going to be a much better year for films than 2014!
Birdman
Birdman is a film that I would never have seen if I didn't have an Unlimited card. I've been hearing about it since before Christmas, and heard wonderful things, but if I had been paying for a single ticket, I wouldn't have gone (which is why I love my Unlimited card!). Michael Keaton is on top form as Riggan Thomson, a man who is dealing with mental deterioration on a fairly major scale; regularly hearing the voice of, and seeing Birdman, the character he played earlier in his career. As wonderful as Keaton is (and I think he might just win the Oscar), the star turn, for me, belongs to Edward Norton. He's really, really funny, and I think he'd be in with a shout for the Oscar if he wasn't going up against J.K. Simmons. Emma Stone's nomination is a bit more suspect to me; I can't see what she does that is particularly award-worthy (though what do I know?). All in all, a month after I saw this, I'm still not sure how much I liked it. Maybe I need to see it again to make up my mind.
Cloudy With a Chance of Meatballs
When I spotted Cloudy With a Chance of Meatballs on Netflix, I thought I'd give it a go; the directors went on to make The LEGO movie, which I loved, and I've heard pretty good things about it. I'm really glad I did watch it, because it's really good fun. Flint Lockwood (a great movie name) is an inventor who doesn't garner an awful lot of respect, but when he manages to make a machine that creates food-bearing clouds, his hometown (previously forced to eat nothing but sardines) suddenly love him. It's a colourful and funny film, and I'm looking forward to seeing its sequel now!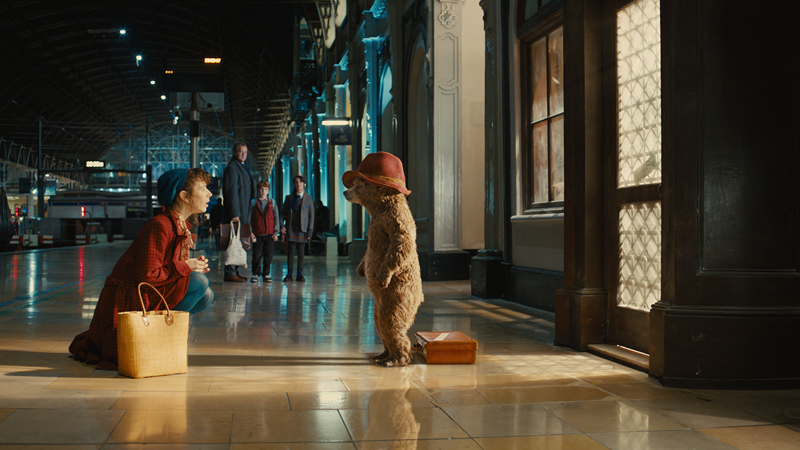 Paddington
If I had seen Paddington when it was released, at the end of last year, it almost definitely would have been in my top three films of 2014. As it is, I managed to see it a couple of weeks ago when I did a double cinema visit on a slightly hungover Sunday, and I just loved it. Truly great family films are hard to get right, I think, but Paddington manages it. It has everything – great characters, funny jokes, actual peril, emotional family scenes, and a really great 'performance' by a small bear right at the centre. I can't recommend it enough; whether you are a fan from years gone by or not, Paddington is a joy to watch.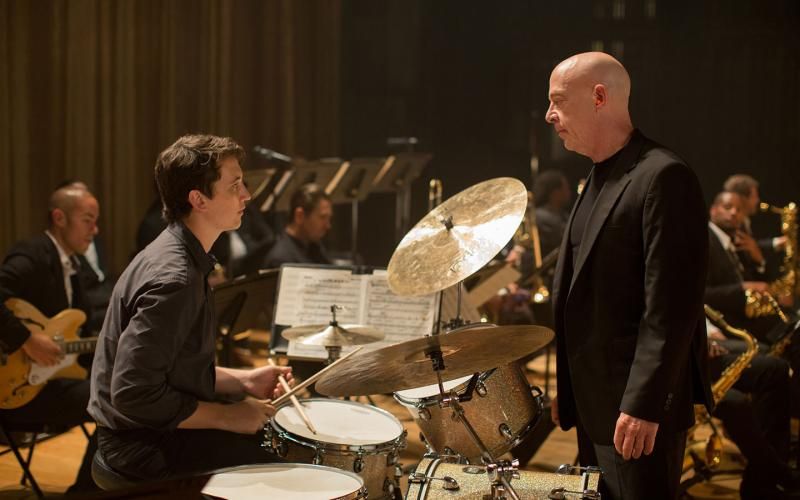 Whiplash
I saw Whiplash on 18th January, and I can't imagine seeing a film I'll like better in 2015. From the minute I saw the trailer, I had an idea that I would love it, but it completely and utterly blew me away. Miles Teller plays a young drummer who is in his first year at a prestigious New York music school. He thinks his luck is in when he is selected for the jazz band that J.K. Simmons' Terrence Fletcher conducts, but soon realises that the abusive Fletcher stops at nothing (literally) to get the success he believes he deserves. It's a powerhouse of a performance from Simmons, and Teller holds his own as well. It's wonderfully directed, written and acted, and I had a ball watching it.
Wild
Reese Witherspoon is one of my favourite actresses, but it's probably safe to say that since Walk the Line, she hasn't made the world's best films. She always so darn watchable though, and I do think she's probably a pretty awesome person. With Wild, she's exhibiting a return to form (though frankly she's never bad in films, she's just sometimes in bad films), portraying the real life story of Cheryl Strayed, a woman who decided to trek the Pacific Crest Trail. This is a trail that stretches for over 2600 miles along the west coast of the US, and it's no mean feat. Strayed used the journey as a way to heal after various personal struggles, including divorce and addiction. I loved Wild; not only is Witherspoon's central performance just entirely wonderful, the narrative structure of the film was perfect. It packs a very powerful punch by choosing a structure that weaves between the past and present, and it doesn't restrict itself to a conventional use of flashback, preferring a stream of consciousness approach. It's really wonderful, and it has left me wanting (and yet knowing I never could) to hike the Pacific Crest Trail.
Jeff, Who Lives at Home
The Duplass brothers have long intrigued me, and this is the first film of theirs (as writers and directors) that I have actually watched. There's something about the way that they work and the choices that they make that I really admire, and I was impressed with Jeff, Who Lives at Home. Jason Segal is the Jeff of the title, who continues to live at home with his mum (played by Susan Sarandon) into his thirties, choosing to get high and think about the deeper meaning of the film Signs rather than do anything substantial with his life. Ed Helms is his brother, who in contrast, seems to have his life in order, but is actually having marital problems that are heightened when he brings home a Porsche that his wife (the ever-wonderful Judy Greer) sees as the final nail in the coffin. It's an odd film really, with some slightly strange story choices, but it's very enjoyable all the same.