In case you hadn't realised it, today is National Libraries Day. Anyone who is a regular reader of Is That You Darling will know how fond I am of libraries; a quick search of my blog brought 22 pages of posts that mention the word library! I'm lucky enough to have a library where I live, and always have had. I have fond memories of borrowing books when I was small, when the library was in a hall, and the bookcases were covered up when the hall was used for other things. Membership cards were cardboard, and each book had a little cardboard slip in the front that was taken out when the book was borrowed (my fingers still sometimes look for the pocket in the front of a library book now, before I remember they don't have them any more!).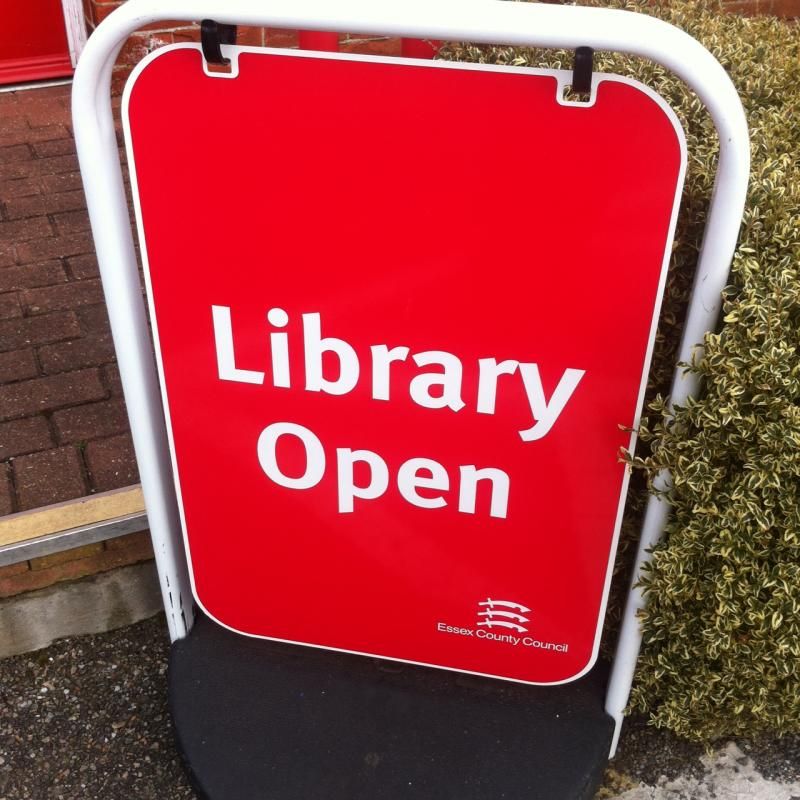 Nowadays, the library is in a modern building, and it has recently been refurbished, so it has even has self-service machines now. It's not the biggest library in the world (in fact, it might be one of the smallest in Essex), but it's full of books, and a room full of books is the best thing ever.
So National Libraries Day is here, and while Essex Libraries have various different events going on across the county, sadly, there was nothing happening at my library. In fact, I was outnumbered by staff when I paid a visit this morning, which is not at all out of the ordinary, but considering the importance of the day, it's a shame. Libraries are so very important, and people much more talented than me have spent some time explaining why.
♥ Caitlin Moran called libraries 'Cathedrals of Our Souls', a sentiment I can't agree with more.
♥ Julia Donaldson wrote a poem called Library Poem
♥ Zadie Smith wrote a piece in defence of libraries
♥ Philip Pullman gave a speech in 2011 saying 'Leave the libraries alone'.
Most of these are a couple of years old, but the idea remains the same. To me, libraries are invaluable, and sadly, they are constantly under threat. I know that as a book lover, it's hardly a surprise that I'm going to enjoy a system that allows me to borrow them for free. But there are a plethora of reasons to love your library, and free books isn't the only one. Internet access, printing facilities, reading groups, a sense of community, citizens' advice, DVDs, audio books, a warm place to sit and read a newspaper, children's activities. The list goes on. I don't want to live in a world where libraries don't exist!
Even though my library didn't hold any special events to celebrate this day, I still paid a visit, as I do most Saturdays. I had a book to collect that I had reserved, and I always take a look at the shelves to see if there's anything else I fancy (despite a TBR pile that is enough to make you weep). Also, today, I wanted to take a library shelfie, to join in with NLD15! It was a challenge, because the library was so quiet, and I felt like an idiot, but I got a couple, and then chose my favourite!
Not great, as you can see, but as I said, I felt like a fool!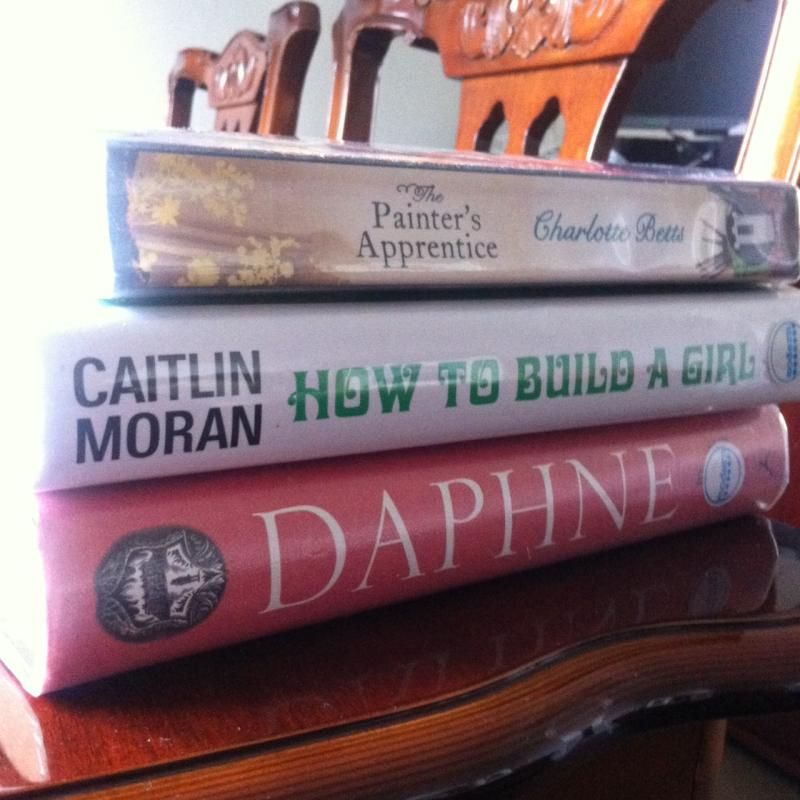 These are the books I borrowed today. I had How to Build a Girl reserved, and it came in during the week, so I picked that up, and then spotted the other two on the shelves. The Painter's Apprentice was in the historical section, which is not one that I frequent too often, as I don't like an awful lot of historical fiction. But this caught my eye (it has a colourful colour), and then the synopsis sold it. I'll let you know what I think if I do actually get around to reading it! The other one is Daphne by Justine Picardie, and it's the fictionalised true story of Daphne Du Maurier. I know I just said that I don't read a lot of historical fiction, but this is the kind that I do like – real lives in novel form. I loved Mrs Hemingway last year, and I think this might be a similar sort of thing, so I'm glad it caught my eye!
These are all the books that I currently have on loan from the library (sorry for the poor quality – I took the photos with my phone!). I'm already partway through three of them, which is the way I always read my library books! They aren't that diverse in nature, all but two are fiction, and six of the novels come from the 'modern' section of the library (though that covers a lot). The chances are that I won't end up reading them all before they need to go back, but that's the joy of the library, I can borrow fourteen books, and as long as I take them back in time, that's fourteen free books. I rarely feel precious about keeping books; I just don't have the room, and I don't re-read an awful lot any more, so I am happy to read a book and pass it along.
As long as libraries are around, I'll be using them, and I'll always encourage everyone else to do so. Library card – free. Borrowing books – free. What's not to love?