My photoshop skills have got no better since last year, but I'm trying, and I thought I'd mix things up slightly with my monthly collage! January was a four-book month, and while really it's a couple less than I should be reading if I want to spread my 75 out evenly across the year, I'm not too concerned. The start of the year isn't the time to be worrying that I am running behind with my target!
The Absolutist by John Boyne
The Absolutist is one of two John Boyne novels I read in January, albeit by accident. I grabbed this one off the shelf at the library at the end of last year, because the premise interested me: a young man called Tristan, a veteran of the First World War, is travelling to Norwich to meet with Marian, the sister of his friend, and fellow soldier, Will. He's returning the letters she wrote to her brother, and in doing so, he wants to tell her his secret, something he hasn't been able to tell anyone. In the end, the story ending up feeling quite different to how I imagined it, but I did enjoy it very much. Will and Tristan are thrown together in the trenches, and develop a strong bond, but each of them struggle with their ability to be brave, whether that's physical bravery or an ethical or moral bravery. Will is unable to continue fighting after he witnesses the brutality of one of his fellow soldiers, demonstrating a courage that many other soldiers had to deny themselves. Tristan doesn't see this decision as brave, yet knows that he himself failed to demonstrate any bravery in his own actions. It's a thought-provoking read, and one that has made me want to seek out more of John Boyne's books.
Stay Where You Are and Then Leave by John Boyne
As I mentioned, it wasn't my intention to read two John Boyne books in a row, but I had reserved this one at the library after I read a small extract in Only Remembered, and it came in at the beginning of the year. It tells the story of a young boy named Alfie, whose father joins up at the very start of World War I. Years pass, and Alfie is sure that his father has died; he no longer writes, and his mother doesn't have a very convincing story as to why. Having set himself up as a shoeshine boy to help with the household finances, Alfie spots his father's name on a doctor's files, and sets about finding him and bringing him home. John Boyne obviously feels very comfortable writing about this period of history, and using a child's perspective to write about the First World War is really effective.
The Girl on the Train by Paula Hawkins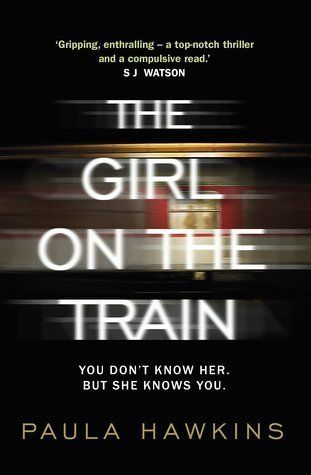 I've been reading about The Girl on the Train for months, and I knew that I would eventually end up reading it, but when it was announced as the latest Radio 2 Book Club choice, I decided to go for it and download it. I am pleased that I did; it's a good read, and a very entertaining thriller. Rachel is the girl on the train, and as she goes past a particular row of houses, she picks out a couple, and gradually becomes a little obsessed with them. When the woman goes missing, Rachel is sure she holds vital information, and goes to the police, only to be dismissed. The story centres on Rachel trying to learn the truth. There will be a review of this later this week.
Station Eleven by Emily St. John Mandel
I'm constantly wondering where I got the recommendation to read Station Eleven, and I'm still none the wiser, but I'm really pleased I did! Set almost entirely in a world where civilisation has been brought to its knees by a flu pandemic, it centres on the story of Kirsten, a young woman who was a child at the time of the collapse, and has very little memory of the world as it was before. All of the characters, Kirsten included, are connected to one man, an actor called Arthur Leander, who died playing King Lear on stage the night before the world began to change. It's a truly fascinating story, and it's honestly the best book I've read in some months. I'm planning a full review, but all I can do is thoroughly recommend it to everyone who reads this!
I'm really pleased with the books I read in January. While I don't like to put too much stock in star ratings, all of these books were four or five stars for me, and that amounts to a really good month, all told. I'd love to continue this trend, but I know that's not possible!
As well as keeping a count of the books I read, I've also started keeping a note of the pages in each book, to see how I do by the end of the year. I know that Goodreads keeps a count, but I'm not sure it's always the most reliable, so I'm keeping my own notes. So far, I'm up to 1391 pages.
4 books down, 71 to go in my aim to read 75 books by the end of 2015. Follow me on Goodreads to keep up with all my reading habits.