I've seen book jars floating around the internet for a while; the idea simply being that you fill a jar with the names of books that you want to read, and you pull a piece of paper out at random and read the book on it. It couldn't be more simple really, and given that I can never decide what to read next, I thought I would give it a go.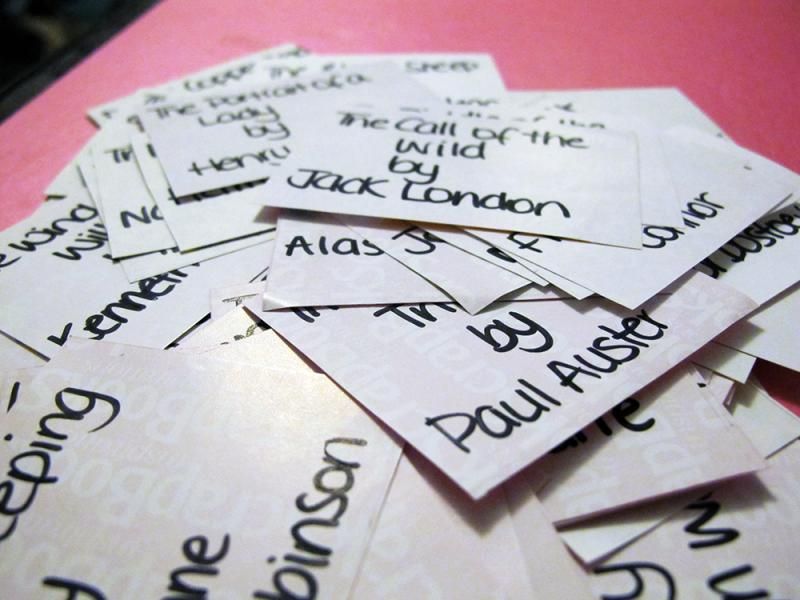 I decided to combine two 33 Before 33 items, by using the books from the Guardian's list of the 100 greatest novels of all time. I made it a goal to read ten of these books, because I don't think I read enough classic novels. As I was writing them on pieces of paper (which took ages), I was a bit put off by the fact that I haven't even heard of some of them, but I guess that will be good for broadening my horizons.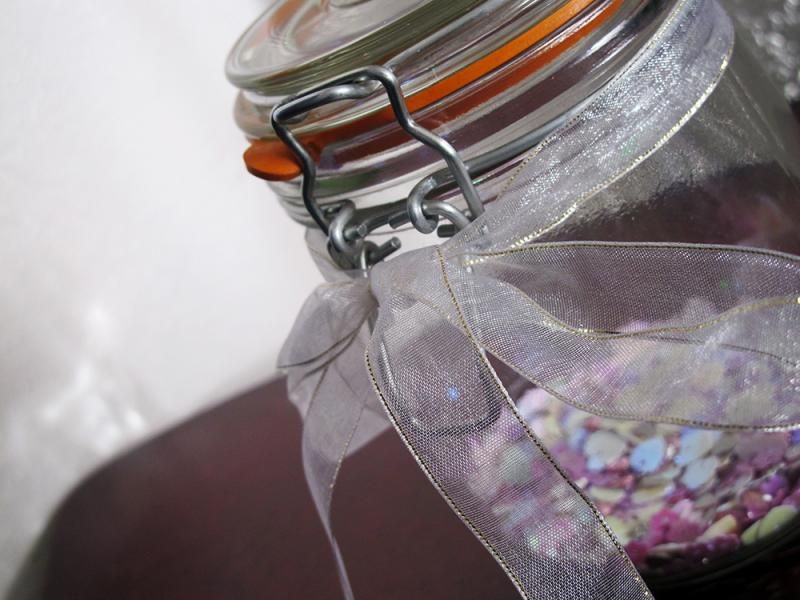 I had a jar that I had bought ages ago, and had previously been housing a dried flower, so I didn't actually have to buy anything for this project. I wrote the books on paper that I found in my old scrapbooking supplies – I would have printed them, but I don't have a working printer, and I like my handwriting well enough that I think they look OK. Because I'm a blogger, and I like things to look pretty for photographs, I emptied some other scrapbooking bits into the jar – sequins and confetti type stuff. This obviously all settles at the bottom of the jar, but I like the way it looks.
I also added a ribbon (which I found, you guessed it, amongst my scrapbooking supplies). All of these touches are obviously there for the photos, and not for practicality; I have to take the ribbon off to get inside the jar!
As we are at the start of a brand new year, and I actually now only have ten months to read those ten books that I want to read, I thought I'd make a start and pick out my first book straightaway. As you can see, the first book I have to read is Dangerous Liaisons by Pierre Choderlos De Laclos. I downloaded it right away (classics are always bargains), and I've started it. I can't say I'm loving it at the moment, but I'm going to stick with it and see how I get on.
I'm really pleased that I have managed to tick off another 33 Before 33 item, and in doing so, I've made a start on another one.
11. Make a book jar