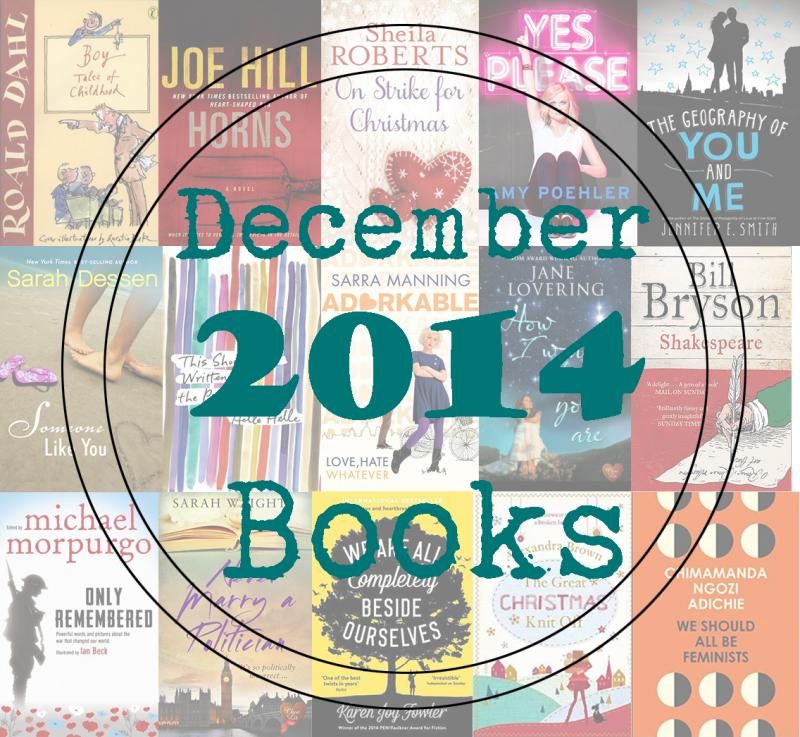 Well now, take a look at this. Not only am I rounding up the month's books on the last day of the month (rather early for me), but I actually read fifteen books this month! My best month, by a huge margin, all year, and it took me right up to my goal of 75 books in a year. I'm not entirely sure how I did it, considering that December has Christmas in it, and hence a lot of stuff to do, but I guess it also helps that a) I have two whole weeks off work, and b) a fair amount of these books weren't long tomes. They all count though!
This roundup is going to look a little different to previous months, due to the amount of books I have to get through!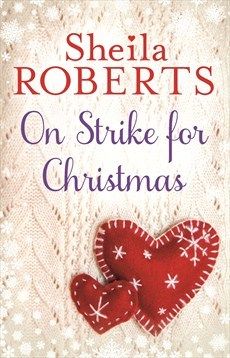 Boy: Tales of Childhood by Roald Dahl
I was trying to read this as one of my non-fiction books when I was doing my 32 Before 32 challenge, but I didn't get it read in time. Slightly ridiculous, when you consider just how thin it is, but I finished it at the start of December instead. I really liked it; having read Flying Solo years ago, I thought it was about time that I read its predecessor, and I bought my copy at a boot sale ages ago and never got around to it. It was something that most of my friends at school seemed to have read growing up, as I have distinct memories of them talking about the rat in the sweetie jar scene!
Horns by Joe Hill
I was halfway through Horns before I realised that Joe Hill is the son of Stephen King. I've never read any of King's horror, and to be honest, I don't know what it was that made me pick up this book, given that it's a horror as well. It probably has more to do with the fact that there the film adaptation was realised earlier this year, and while it didn't receive universally positive reviews, I was intrigued by the idea of a man who grows horns that compel people to tell him the truth. It's a really interesting story, with plenty of religious imagery, and I'm looking forward to seeing the film, as I'm curious about how it will transfer.
On Strike for Christmas by Sheila Roberts
I love how diverse my reading habits are; they are quite succinctly summed up in just these three books! I read On Strike for Christmas because it was sent to me by the publishers, and I reviewed it here. It's very easily forgotten after you've read it, and it's not great literature, but it's a perfectly enjoyable story to while away a couple of hours.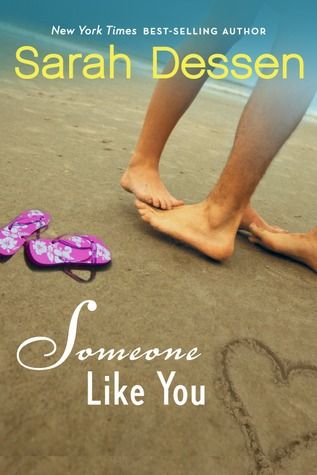 Yes Please by Amy Poehler
I have been meaning to write a proper review of this book ever since I finished it, but Christmas has got in the way. I borrowed it from the library, and I was so thrilled when it came. I ended up finishing it within about 24 hours, because I just couldn't put it down. First of all, I really enjoyed the way it felt in my hands; it's really thick, and really substantial. It's heavy, and it just feels good to hold. I can't honestly say that about all books, but it really struck me with Yes Please. When I put a photo of it on Instagram, I said, "It's as good as you think it is." It really is. If you are thinking about reading it, just do it, because I guarantee you will love it. It's well written, it's funny, and it absolutely will make you want to be Amy Poehler's best friend (as though you don't already.)
The Geography of You and Me by Jennifer E. Smith
I annoyed myself by reading this, because it elevated Jennifer E.Smith to one of my most read authors of 2014, an accolade I'm not entirely comfortable with her holding. I haven't really enjoyed any of the books of hers that I have read this year, not to any large degree, and although you would think that I would learn my lesson after the first two, evidently, I didn't. This is the story of a pair of teenagers (a girl and a boy, naturally), who meet each once, during a blackout, and are then separated by geography for most of the book, communicating largely by postcard. It's really hard to root for a couple who don't appear to have a great deal of chemistry, who have met just once, and who don't even communicate that much for a large part of the book. Not one of my favourites of the year, I'm afraid.
Someone Like You by Sarah Dessen
Another YA book, and one which I just had to look up the plot of, to remind myself what happened. Oh yeah, so our main girl's best friend is pregnant with the baby of a boy who died over the summer. Halley has always lived in Scarlett's shadow, but now it's Halley's time to shine; for some reason this whole episode has her growing in confidence and attracting the attentions of the book's bad boy. It wasn't bad, but it wasn't particularly good either, and I can't for the life of me remember how it ended.
This Should Be Written in the Present Tense by Helle Helle
This is another book for which I need to write a review; I was lucky enough to be sent a copy by the publisher, and while it took me an awfully long time to read, I did enjoy it. Helle Helle is a famous Danish author, and this is the first of her books to be translated into English. The cover is just wonderful, it would definitely have me reaching for it in the bookshop or library. It tells the story of Dorte, a young woman who, the blurb tells us, should be at uni in Copenhagen, but isn't. She's drifting through life in a rather melancholy way, not doing very much at all. By the end, you are struck by a sense that nothing has happened, at all, in this book, but it's about more than that. I'm still thinking about it, weeks after I finished it. Look out for my review!
Adorkable by Sarra Manning
I hated the name of this book, the cover of this book, and I was none to fond of the main character in this book either. All said, I probably shouldn't have enjoyed it, but I did. Jeane's a blogger, though not a blogger like me. She's a brand; Adorkable is more than just a blog, it's a lifestyle. She spends her life online, and doesn't really have any real life friends, because honestly, she's a bit of a bitch. I don't think that it's necessary for a reader to love the main character of a book, and that's why I didn't hate this book, and I don't think it was accidental that Manning made Jeane so unlikable at times. It was much easier to sympathise with Michael, the love interest, as he falls for Jeane almost despite himself. I've read Sarra Manning before, and while I think her books seems to be just slightly on the long side, I engage with her characters, and wouldn't think twice about reading her books again.
How I Wonder What You Are by Jane Lovering
This book falls squarely into the romance genre, which is not somewhere I spend an awful lot of time. But when I was sent a copy to review, I decided there was no harm in giving it a go. Needless to say, I haven't actually written my review yet, but in a nutshell, I didn't really enjoy it that much. Molly is getting over a relationship that has left her heartbroken, and has moved into the Yorkshire countryside to hide away. Phinn is suffering from similar heartache, and has done much the same thing. Of course, this sets them on a course to find each other and fall in love, which is par for the course in this kind of novel. In trying to find the unique angle, Lovering decided to invent a astronomical phenomenon that the two can share in, but that left me feeling a little bit uninterested.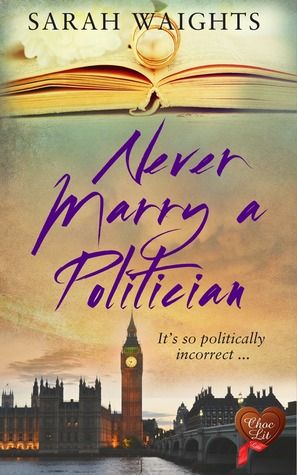 Shakespeare by Bill Bryson
I grabbed this off the library shelf for two reasons; firstly, I love Bill Bryson, and while I haven't read nearly enough of his books, I can honestly say he's one of my favourite writers. Secondly, I don't feel as though I know enough about Shakespeare, and I thought this was a good time to remedy that. As it turns out, nobody knows an awful lot about Shakespeare, as Bryson makes clear in this book. I love that he doesn't try to fill in the blanks of the things we do know with theories about what else might have been going on. He makes it quite clear that we don't really know how his name was spelt, what he looked like, how he was educated, how he got to be an actor or whether he loved his wife. Bryson provides an interesting historical background to everything that was going on while the Shakespeare went about the business of writing the plays he became famous for. It's a really fascinating read, and one I'd recommend to everyone.
Only Remembered by Michael Morpurgo
I'm so pleased that I finally got to read this, and that it arrived just in time for me to read it in the centenary year of World War I. I've been waiting for it at the library since July! Michael Morpurgo has collected, from famous figures, poems, images, extracts, letters and suchlike, all related to World War I, and put them altogether to create Only Remembered. It's a beautiful collection, one that made me cry on more than one occasion, and one that shows all facets of the war. Not just the trenches, but the animals, the people left behind, the countryside. It's a remarkable piece of work, and I think it's a very important book.
Never Marry a Politician by Sarah Waights
I read this book in one sitting, and while it's not great literature, it's an enjoyable read. I have a bit of a soft spot for books that are set in and around the government, whether they are crime thrillers or romance books. This falls squarely into the latter category, telling the story of Emily Pemilly (yep), a woman married to a junior MP who ends up as the Prime Minister. She's the reluctant consort, and of course there's a lost love in the wings, and while the whole thing is totally and utterly predictable, it's enjoyable enough.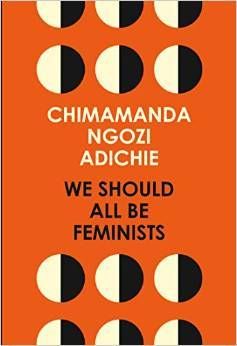 We Are All Completely Beside Ourselves by Karen Joy Fowler
I only finished this yesterday, and I do want to write a full review of it at some point, but in all honesty, I feel as though I am still processing it. It has been sat on my Kindle for months, having downloaded it when it was cheap earlier in the year, I couldn't summon up the enthusiasm to actually read it. But I have heard such good things about it, so I decided to make it one of my sprint finishes for the year. In the end, I'm pretty sure I did enjoy it, but I can't say that I have unequivocally positive feelings towards it. It's hard to synopsise without giving away too much of the plot, something that I think is best to avoid, but I'll have a think and work out the best way to do so when I write my review.
The Great Christmas Knit Off by Alexandra Brown
I was bought this for my birthday, and I knew it would be one of those really easy books that I would get through in one sitting. And I did, last night. Sybil, having been jilted at the altar and facing trouble at work, escapes to a little chocolate box village to visit her friend. Whilst there, over the course of two days, she meets and befriends every single person in the village, who recognise her heartbreak and instantly want to help her get over it. It wasn't until I was partway through it that I realised it is by the same author as a book I read last year called Cupcakes at Carrington's. I didn't review it on here, but I really didn't like it. I didn't have quite the same problem here, but I did notice the same issues as I had with that book. Peppering a story with pop culture references ensures that your book has a shelf life of about ten minutes – talking about Olaf and Frozen is all very well in 2014, but even in two years time, it's going to feel dated. Brown also seems to have a major preoccupation with debt and money – this is the second book of hers I have read, and in both, there are bailiffs and debt collectors. This isn't a bad book, and the knitting is certainly something that is right up my street, but it's more than a little infuriating, and it's incredibly vacuous. I don't mind a book that isn't a literary great, but sometimes you have to shake your head at how easy some people seem find it to get published with things like this.
We Should All Be Feminists by Chimananda Ngozi Adichie
I wasn't strictly sure that a 52-page essay should count towards my 75, but in the end I decided that it was up to me. I got this for Christmas, and shamefully it's the only Adichie I have read (I'm putting Americanah on my list as we speak!). It's hard to review, because it's not a book, and I didn't even give it a star rating on Goodreads in the end, because I'm not sure how I feel about it. It's sometimes hard to feel qualified to speak about feminism, for fear of saying the wrong thing. But for the most part, I totally agree with everything Adichie says, though it's easy to pick up on the things she didn't say as well. If nothing else, it has served as a kick up the backside in terms of reading her novels.
So that's that – I made it! I will be putting together a yearly roundup of all the books I read in 2014 in the next day or so (the end of the month is always chock-a-block with posts, and the end of the year is even worse!), but for now I'll just say I'm so pleased to have made it! I really thought it wasn't going to happen!
75 books read in my aim to read 75 books by the end of 2014. Follow me on Goodreads to keep up with all my reading habits.