I'm really impressed with myself; after a not-too-great 32 Before 32, I have already made a start on 33 Before, just days after I announced the list! This is pretty impressive by my standards, and I'm hoping I don't end the year having ticked off only one!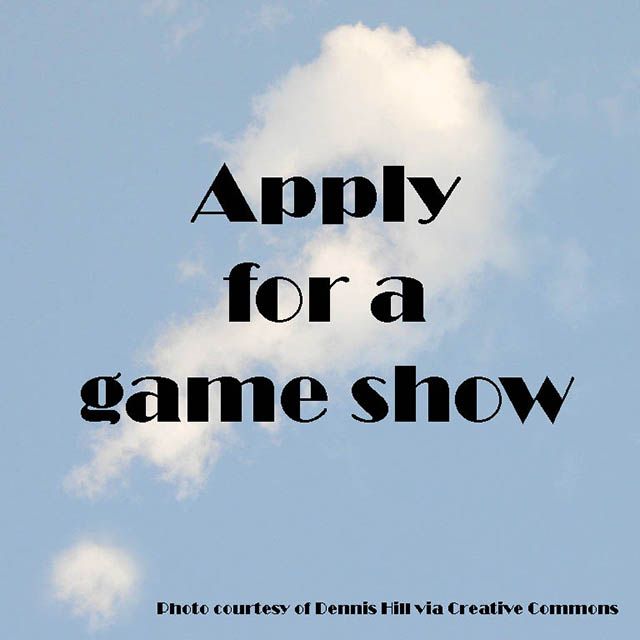 Photo courtesy of Dennis Hill via Creative Commons
As I said in the initial list, people have been telling me that I should apply for some sort of game/quiz show for ages. That's not to sound arrogant – I always say that I don't think having a head full of trivia necessarily makes me clever, it just means I have the ability to retain information. The information is just that – trivial. But given that I do have a head full of this trivial information, it could well be worth my time to go on the television and try to win some money. So I put it on the list knowing that it would motivate me to do it, and I have!
I had an email a few weeks ago saying that applications for Two Tribes were open, and given how much I enjoyed watching that particular show when the first series aired earlier in the year (and how much I like Richard Osman), I thought I'd apply. And so, last Friday, I did. It was simply a case of filling in a form and sending it and a photo back to the production company. I don't know how well I filled in the form – these things ask you to describe unusual things about yourself, and I don't necessarily think I'm interesting enough to catch their attention. But I've done it, and if I hear back, I'll have to go for an audition. I'll obviously keep you posted, though it wouldn't surprise me if I hear nothing at all!
14. Apply for a gameshow