For the last couple of years, I have bemoaned the fact that I have been in bed early, watching a film, on my birthday. There's nothing necessarily wrong with this; I certainly harbour no desire to be 'out out', drinking, dancing or anything like that. But the last couple of years have left me feeling sad, and I didn't want to feel that way this year. As it was, I was fully planning on counting the Ward Thomas/The Shires gig as my 'do something awesome for my birthday', because it was the night before, and it really was awesome. But that wouldn't have solved the problem of having something fun to do on the night of my birthday; luckily my sister invited me to dinner with her and her wife, and my dad, and we went out for food and drinks and had a lovely time.
The only photographic evidence I have of our evening is a dodgy selfie that I managed to cut most of my sister out of!
Luckily I am now the proud owner of a Selfie Stick (or a derivative thereof), courtesy of Hannah, so bad selfies are a thing of the past. Although, it took some setting up – because I didn't notice the switch on the bottom, I had a little trouble.
I don't care that I look like a total idiot in most of these (though my hair looks great in that last shot!), it makes me laugh! Fourteen photos that show that while I can name an awful lot of capital cities, I can be slightly lacking in the common sense department from time to time. I got it working in the end though.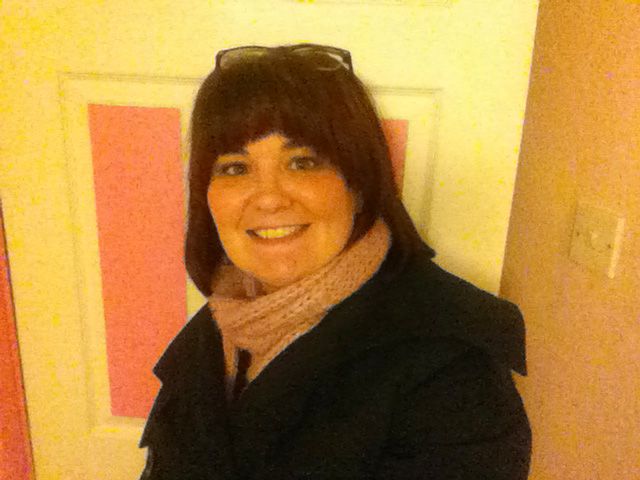 Christmas selfies are going to be amazing.
I was at work for my birthday, which is not something that has happened for a few years. I have no problem with being at work on my birthday – it's nice to spend the day with people, and I got a card (with the best message evs in it), and a bottle of wine, and I went to the pub for lunch with my work faves. I also made some vegan, gluten-free cakes. It was my first foray into the world of specialty-dietary-requirement baking, and it seemed to go OK. I can't say that I don't notice a difference with gluten-free flour (in the taste, rather than the baking itself), because I do, but they weren't bad.
So all in all, with some lovely presents, lovely company, and tasty food, I had a good birthday. Thank you to everyone who celebrated with me!
32. Do something awesome for my birthday