If you know me but at all, you'll know that there are two things I love (almost) more than anything: books, and Radio 2. Today, those two things collide in spectacular fashion, as the best radio station in the world (ever) celebrates Radio 2 Book Club Day.
For us bookworms, we don't have the pleasure of seeing our favourite hobby discussed on television very much. There will be the odd documentary, and a season of programmes if it happens to be the anniversary of a prominent author, but there's no regular programme where books are reviewed and discussed, or authors interviewed. One of my favourite programmes of recent years was My Life in Books, which ran for two series, and featured various well known people talking about the books that have influenced their lives. It was such a novelty to watch a show that featured people talking passionately about the books that they love, but the last episode aired in March 2012, and aside from repeats, it doesn't seem as though it will be coming back.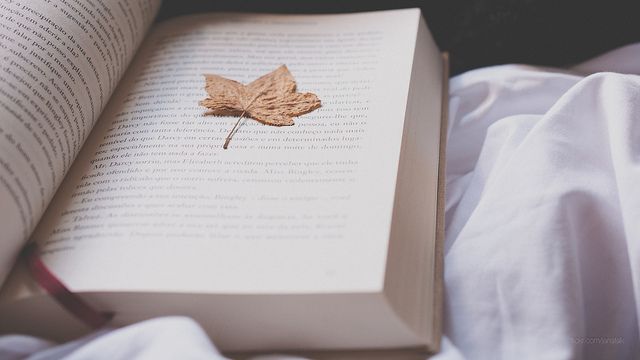 ~ Photo by Janaina C. Falklewicz on Flickr ~
So, we have to turn to the radio to get our bookish fix. Luckily, BBC Radio have obviously realised that people like hearing authors talking about their books, and other people talking about the books they love, and so there's rather a lot of choice. The Radio 2 Book Club takes place on the Drive Time show every other week, and features the team discussing a new book with the author, and a selection of listeners' comments. (I keep hoping to get picked as a reviewer, but I'm still waiting.) The featured writers vary from experienced authors with a large bibliography to explore (John Boyne, Jo Nesbo and Robert Harris, for example), to exciting debut novelists. I've recently reviewed The Truth About the Harry Quebert Affair by Joël Dicker, and We Are Called to Rise by Laura McBride, both of which were Radio 2 Book Club choices, and both of which I loved.
Radio 4 is also committed to regular programmes about books, with Bookclub with James Naughtie, and Open Book with Mariella Frostrup. I don't listen to either as often as I should, but a huge archive of episodes are available for both shows, and I have plans to download some to listen to on the bus. I expect my 'Want to Read' list to go through the roof! There's also the Book at Bedtime and Book of the Week, which have featured some crackers in the past, and are definitely responsible for many items on that aforementioned list.
So, as I mentioned, today is Radio 2 Book Club Day. There's stuff going on all day: a 'battle of the bards' was on Chris Evans this morning, Jeremy Vine has Howard Jacobson in to contribute to the 'What Makes Us Human' series (you should catch up on some of the previous speakers if you haven't heard them already). Then Simon Mayo's Drivetime show is coming live from Cheltenham Literature Festival (somewhere I am determined to go sometime!) with David Nicholls, Michael Rosen, Rachel Joyce and Charlie Higson. Bookworms everywhere can rejoice!
As you can see, Radio 2 and Radio 4 have us covered pretty well between them with all things books. I'm sure I'm not alone in my love of hearing people talk passionately about books. I love finding out about the best new books that are on their way, and I love discovering classics that have shaped people's reading and writing habits. And everyone knows that radio is better than television anyway.