Right now, I am mostly…
Listening : I bought the Pride soundtrack, after some deliberation, and I'm so glad I did. it's such a lot of fun, and despite only having had it for a day, I've already danced around my living room several times to various tracks. it's also making me want to go to and see it again. I don't think I can wait for the DVD!
Completing : Last night, having watched Silent Running on Netflix, I completed my goal to watch 52 films in 52 weeks. It's the earliest I've managed it since I started challenging myself in 2012, so I'm contemplating setting myself the challenge of 100 films next year. It might be a bit ambitious though!
Eating : Last week Hannah excitedly said to me, "I've got you a present!" and then gave me a bag of these chocolates. They were dairy-free, having come from VegFest UK the previous weekend, but they tasted fine to me, despite her worries. They were a bit like cheap advent calendar chocolate, which isn't the nicest in the world, but it's chocolate, so who cares? Anyway, the most exciting thing was that they were shaped like characters from Doctor Who and Star Wars! I forgot that they were in my bag, so they melted slightly, and Yoda's ear fell off, but that doesn't detract from how amazing they are.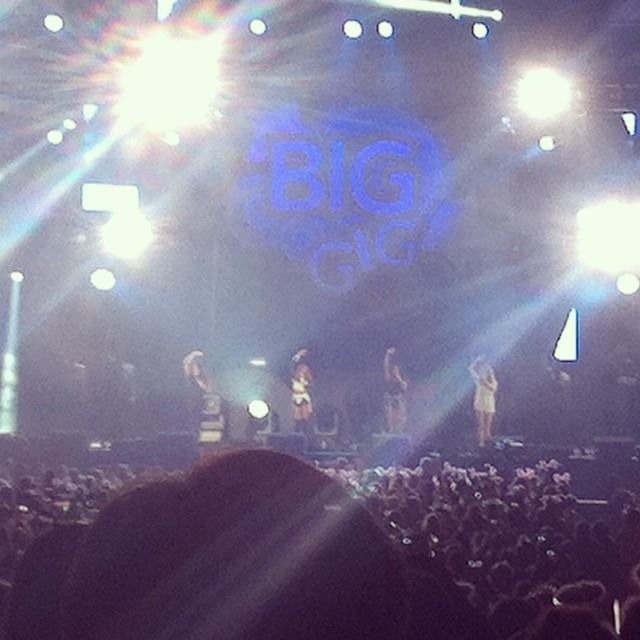 Helping : I helped out with a Girlguiding trip on Saturday, with Anna. Sometimes they don't have enough adults for things, and because I'm a truly wonderful person, I do my best to help out. This time it was the Big Gig at Wembley, a concert held specifically for Girl Guides at which we saw such luminaries as Neon Jungle, Kingsland Road, Union J and Mike Dignam. I've never heard of them either, but to counteract all of them, we saw Diversity and Little Mix (also Stacey Solomon). I love Little Mix, so I was pretty excited, and I even had a little dance, taking care not to embarrass any of the children, of course! (Apologies for the terrible iPhone concert photography!)
Travelling : I uploaded two photos of the A12 to Instagram this week, giving the false impression that I have spent a lot of time on it recently. I haven't, any more than usual, but the sky always seems more lovely on a long road, so I took a couple of snaps.