Earlier in the summer I was lucky enough to be invited along to Pizza Express to try out their summer menu. After a few false starts, I finally managed to head along to the Colchester branch with Hannah last week, making the most of the last of the summer and trying out their delicious menu.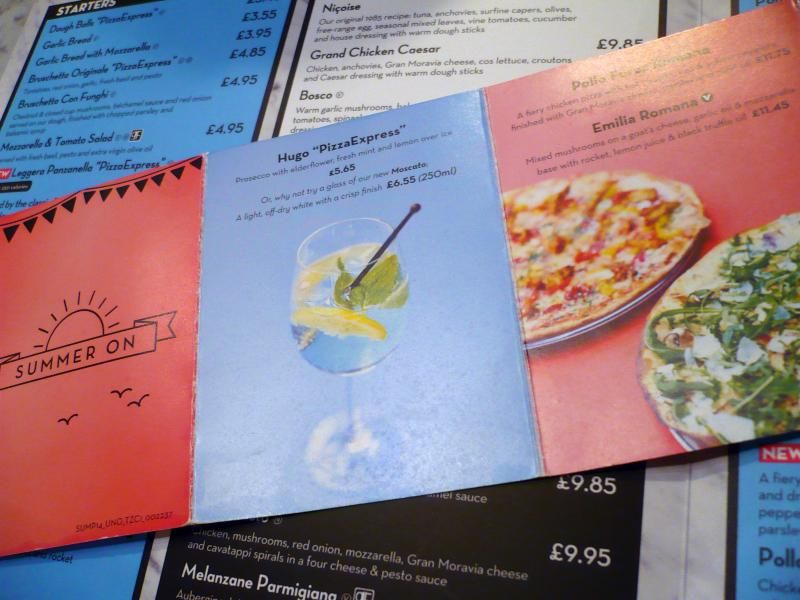 I've been to Pizza Express a lot; it's the restaurant we always end up when I go to Olympia for work as there is one right on site, and it's easy to stop by on our way out of the venue. I always know there's going to be something that I will like, even if I don't fancy a pizza, because I really like their salads and pastas too. I usually plump for the Pollo Pancetta Salad, and I always enjoy the dough sticks, even if they add unnecessary calories to a salad!
Talking of unnecessary calories, a starter at Pizza Express is always, always Dough Balls for me, and this visit was no different. They are hard to resist, and because Hannah and I were both ordering them, our lovely waiter suggested we get Dough Balls Doppio to share, rather than a portion each. It came with pesto as well as garlic butter, and the whole thing was just as yummy as ever.
For my main meal, I opted for a pizza from the summer menu: the Pollo Forza Romana. I have been known in the past to overestimate my ability to deal with spicy food, and after I had ordered this, with its hot roquito peppers and chilli oil, I did wonder if I had made a mistake, but it wasn't too hot in the end. It was just right!
Hannah is a vegetarian and has a dairy intolerance, so she can find it quite hard to find meals that suit her. She plumped for the Leggera Superfood Salad, and was very impressed with it! She said that it completely filled her up, and that's not something she finds with salads an awful lot, but when it's packed with roasted butternut squash, beetroot, avocado, pine kernals, lentils and cucumber, you shouldn't really expect to feel hungry afterwards!
We also partook in a summer cocktail, the Hugo. It had been recommended to me, and Hannah had picked it off the menu when she was browsing it before we got to the restaurant, and it totally lived up to all expectations! Prosecco with elderflower, fresh mint and lemon over ice – it was never going to be anything but delightful!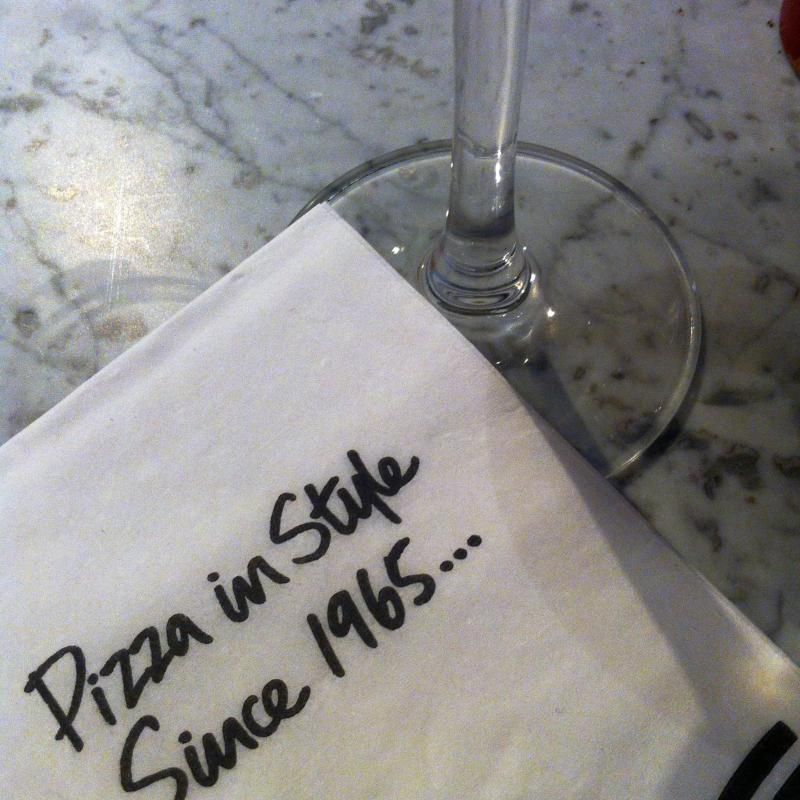 I'm really impressed with the Summer menu at Pizza Express. Everything seems to be really fresh and light, and just what you need on a hot summer's day! If that Indian Summer that has been mooted is on its way, there should be ample opportunity to pop in and try a refreshing Hugo cocktail and a pizza or a salad!
* I was given a free meal at Pizza Express in exchange for a review.