Right now, I am mostly…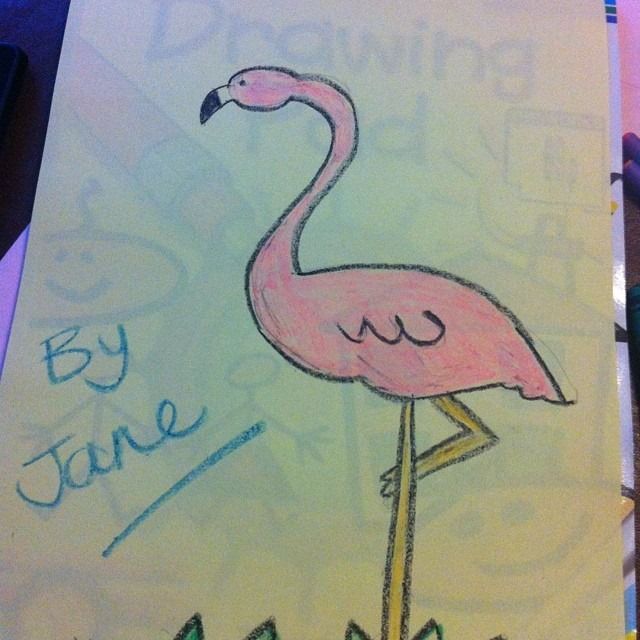 Drawing : I babysat for three of my nieces at the weekend, and that usually involves a lot of colouring! We were putting together a little package of pictures for my other brother's children who live elsewhere, and I decided to put in a drawing I did of a flamingo. I mean, I obviously copied it, but I am quite proud of it!
Watching : My film total for the year is looking very healthy, by my standards at least. I'm already on 43, which is just nine off my total. As we're only in week 33, I'm quite far ahead! Netflix is making a huge difference to my total; there's always something to watch on there! Last night I was at Anna's house with Jen, and we honestly took about half an hour trying to decide what to watch, between Anna's DVD collection, Netflix and Amazon Prime Instant Video. We landed on Now You See Me in the end.
Reading : I have three books on the go at the moment! Two of them are due back at the library in two weeks, and are rather long – Hard Choices by Hillary Clinton and The Truth About the Harry Quebert Affair by Joël Dicker. I am having to give myself a set amount of pages to read each day to make sure I get through them! The other one is Harry Potter and the Order of the Phoenix – obviously there's no hurry to read that one, but I am getting through it.
Booking : Last week I booked tickets for me and Hannah to go and see The Shires and Ward Thomas in London in November. We enjoyed the last Shires gig so much that as soon as I knew that they were touring together, I had to have tickets! It's on the day before my birthday, and I can't wait.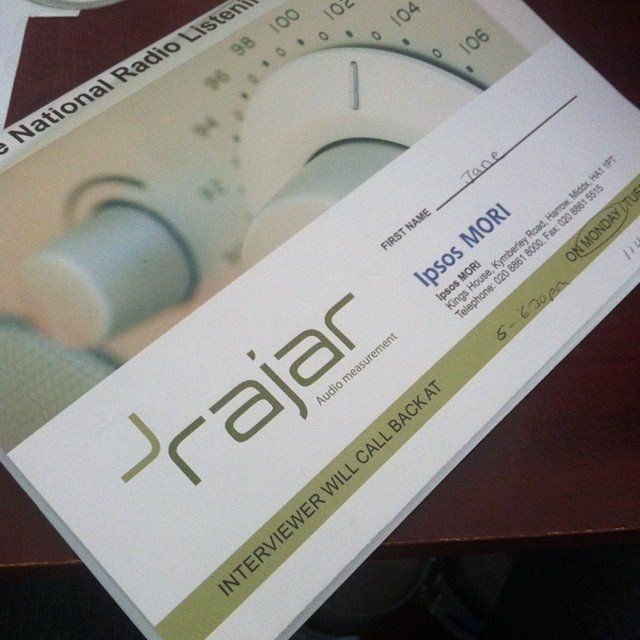 Completing : Yesterday was the last day of my RAJAR diary. I've really enjoyed filling it in all week, and I can't' wait until the figures come out so I can say I was a part of them!