Right now, I am mostly…

Watching : Hannah and I watched the firs series of The Office over the course of two nights last week. It's been so long since I watched it, but I must have watched it a lot back then, because the jokes came back to me really easily, and I found myself anticipating the next line a lot! I have also started watching Battlestar Galactica on Netflix. It's one of my 32 Before 32 items to watch a television series, and as it's now less than four months until my birthday, I thought I had better get a shifty on. It's better than I ever expected it to be. Why did nobody tell me how good it is!
Reading : As I mentioned last week, I'm re-reading the Harry Potter series, and I'm up to Prisoner of Azkaban. I devoured Chamber of Secrets, but I'm back to just dipping in and out now, because I've also got Spare Brides on the go. I'm struggling with the writing slightly, although the story is enjoyable enough.
Inheriting : My nephew has grown out of a couple of pairs of trainers, and so my sister gave them to me. I think Robbie regrets that he no longer fits into them; they are still in really good condition, and while I don't really think they are the most stylish things in the world for a thirty-one year old, I'm still wearing them lots. I don't think I've ever owned a pair of Nikes before.
Listening : My Radio 2 listening is always slightly curtailed in the summer months, when my favourite DJs take time off (how dare they?). Janice Long has had two long weeks off, so I haven't had anything to fall asleep to (this might not sound like a compliment, but it is. I love her show), and Chris Evans has been off for a week, albeit with an illness rather than on holiday. Both are back next week, so it's all back to normal with my radio listening for a while, until other people start taking time off.
Bemoaning : I'm hating the fact that the film of the year, by all accounts, is not available at any of my local cinemas. Boyhood seems to have received a really limited release, and I am probably going to have to travel into London if I want to see it. It's not the end of the world, but I'd much prefer to nip to Chelmsford or Southend to see it!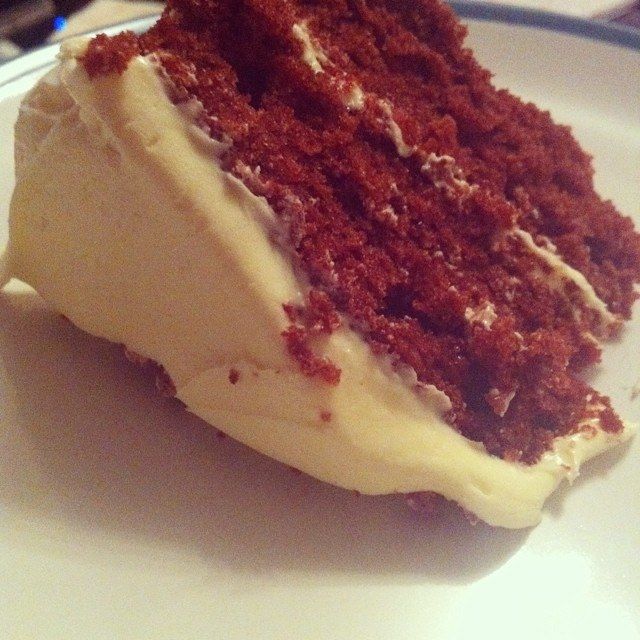 Eating : Anna made a quite yummy Red Velvet cake on Saturday night for V's birthday. I had one and a half slices; I tried for two but it was just too much!