Right now, I am mostly…
Celebrating : Yesterday my brother's wife had their second baby, making me an auntie again! Harry becomes my ninth nibling (as well as two step-nephews, a step-niece and a step-great niece), which is fairly unbelievable! I'm so happy, and I can't wait to meet the little mite!
Quizzing : I have been going to the pub quiz at my local for the last few weeks, with my dad and sister. It's very low key; only a few teams, no prizes and everyone is very relaxed about it, but it's fun! Last night I showed my true quizzing colours; the guy doing the quiz hadn't realised that I retain pointless information before, and he told me I have to go on Eggheads with him!
Reading : After my six books in January, I've got a bit slack over the last couple of days with my reading. I don't know why, I just haven't picked up my book in a couple of days. I'm sure I'll get more reading done this week.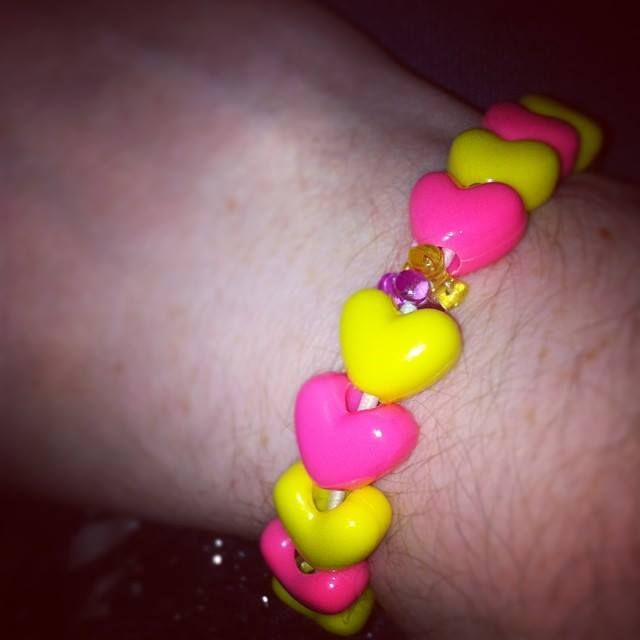 Wearing : My niece made me a necklace and sent it home with my dad for me. I love that she thought of me while she was making jewellery, so I wear it with pride!
Watching : I spent the weekend with my friend Hannah, watching Sherlock. I watched seven episodes in the space of 24 hours! Hannah had never watched any Sherlock before I was at her house once, and I found the last episode of the second series on the television. We watched the last ten minutes, and she was hooked, so she watched all of series three, and then we went back and she watched the original six episodes over the weekend. It was a lot of Sherlock, but I was happy to watch them again, because there's no such thing as too much Lestrade. Oh Rupert Graves. Be mine.