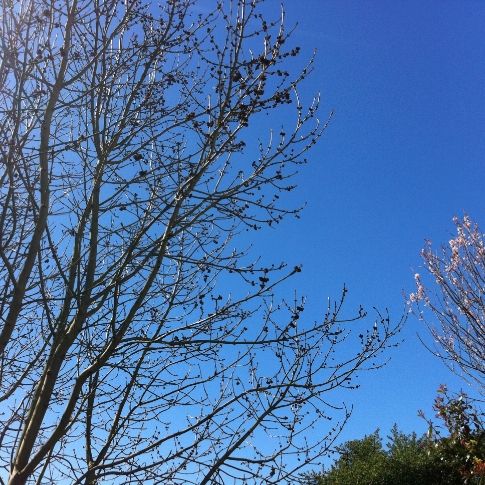 So it looks as though spring is finally here, albeit a little late. The weather that we have right now, here in my part of Essex at least, is very sunny and warm, with a slight chill in the air. That's spring weather right there, and we probably should have had it about a month ago, but who's complaining?
Anyone who knows me well knows that autumn is my favourite season, but my reasons for loving autumn help to make spring a close runner up. Both are seasons of change and transition; I'm not a big fan of extremes temperatures, either hot or cold, so spring and autumn provide lots of the fun without any of the discomfort.
One of my favourite things about spring is the colour of the sky. After month upon month of grey skies, it's so nice to take a photo and have that luscious blue sky in the background. I think most people would agree that when the sun is shining and the sky is blue, even if the temperature doesn't quite reach shorts-and-sandals heights, you can feel your mood lifting!
(Although I am a massive fan of everyone's favourite photo-editing app, I should say that the only photo here that has been through the Instagram filter process is the middle one. The blue skies of the other two are filterless!)