Today I have a friend of mine, Daniela, guest posting for me. This is the second year in a row that she has done it, and I hope it's a regular occurrence because I love reading what she has to say! She's not a blogger but you should definitely follow her on Twitter, because she often tweets photos of sea otters.
Law & Order – Why you need it in your life
*dunn dunn*
For the uninitiated, this is the sound of a Law & Order scene change. A new witness to interview perhaps, or a court bail appearance? Yes my friends, today I am going to introduce you to the wonderful world of Law & Order and tell you why it is ESSENTIAL viewing.
*dunn dunn*
1. It teaches you you should never trust ANYONE. Your loving boyfriend? (Cheating on you, murders you). Your parents? (Sick of looking after you, murders you). Your librarian? (Fed up of overdue books. Murders you). You get the picture. Statistically* at least two people you encounter during the day will probably try and decapitate or burn you. You have been warned.
*dunn dunn*
2. Ladies and gentleman, let me introduce you to the eye candy of Law & Order, District Attorney Jack McCoy. No further explanation needed. He drives the lady assistant DAs wild.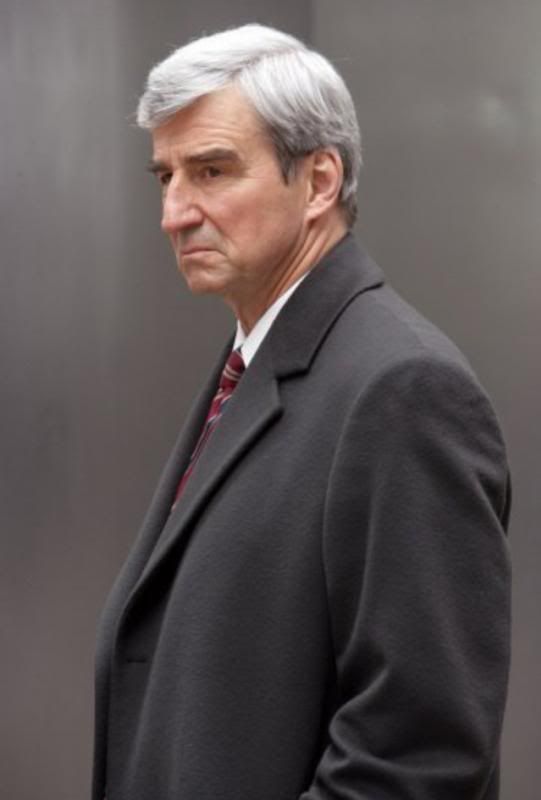 *dunn dunn*
3. You will be able to represent yourself in any future American court cases. For all you legal buffs out there, you will surely be aware that American courts work in case law. After watching at least 2 series you will be fully clued up on when to use People vs Douglas.
*dunn dunn*
4. The comedy guest appearances. The guy who murdered his boss in series 2? He's back in series 5 as a lawyer representing a big pharmaceutical company. Law & Order like to recycle the talent. So don't worry if you get killed off at the beginning of the episode, chances are you'll be back.
And finally…
*dunn dunn*
5. Because there are 456 episodes you will never have to leave the house again. Not including all the various spin offs, there are 20 seasons to enjoy which comes in handy on these cold dark nights. There will always be a channel on Sky showing an episode EVERY SINGLE DAY. If you find that this isn't enough and you have a hole in your day between 3am and 5am there is a Law & Order game where you can flourish with your newly acquired knowledge.
Somehow I've overlooked the entire Law and Order franchise and have only ever watched a handful of episodes of the UK version. I will have to remedy this immediately! Thanks so much to Daniela for her guest post!