Without realising it, I picked the day of my nephew's first birthday party for July's Photo an Hour. I actually find it a lot easier to do Photo an Hour days when I'm not busy. Firstly, if I'm out and about, I almost definitely won't have internet access on my phone, meaning I have to upload a load of photos all at once when I get home. More importantly, I find it difficult to take photos when I am busy, because I have to really think about what to take a photo of. In the case of a first birthday party, I had to take four of the photos while I was there, and as things weren't changing that much, it was more of a challenge than if I was at home pottering about! But I managed, and I coincided with my sister Kim, who was also taking part in Photo an Hour, and was at the party. One of our photos is almost exactly the same!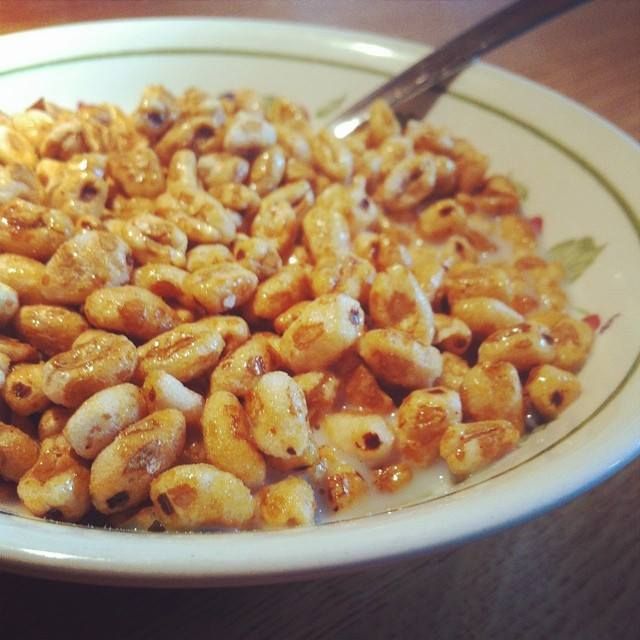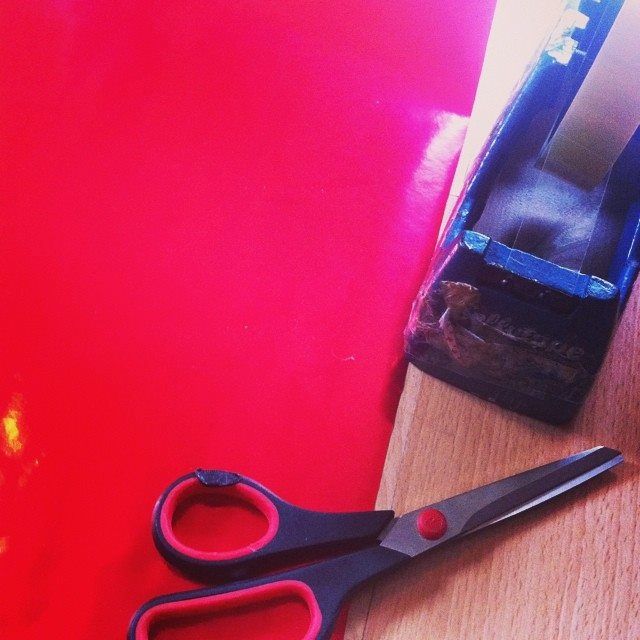 9am – Eating some breakfast. I was half awake before this, but the massive storm kept me awake for some of the night, so I had a lazy start.
10am – I had to wrap up some presents; one for Freddy, whose birthday party I was going to, one for Lyla, whose birthday had been the day before, and one for her sister Florence, who had turned six a week before, but for whom I hadn't got around to giving a present. Add to this my dad, my sister, and two best friends celebrating birthdays, and July becomes an expensive month!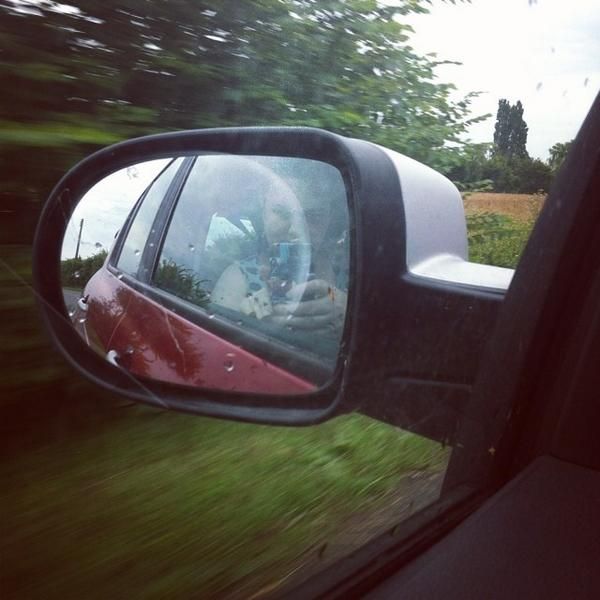 11am – Before the party, I had to go and buy some birthday cards, and I took a detour into the library. I nearly always end up there! I had spotted a book that I wanted to read a couple of weeks ago when I was in there, and luckily it was still there on Saturday, so I borrowed it. (It's Along the Way by Martin Sheen and Emilio Estevez, in case you care!)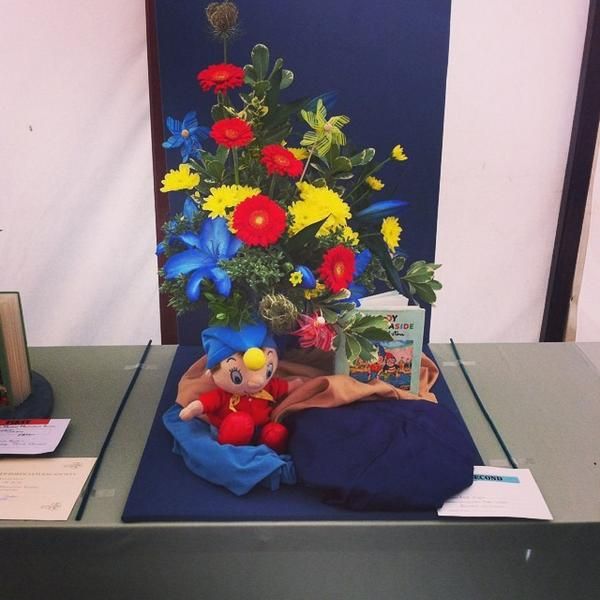 12pm – This weekend is always flower show day (I did a photo an hour on this Saturday last year too!), and I like to head down to the field to have a look around, even if it's only for an hour or so. The flower arrangement categories were all inspired by books this year, which was obviously right up my street! There was a Beatrix Potter category, a Mad Hatter's Tea Party category, a Harry Potter category, and an Enid Blyton category. I took a photo of this lovely Noddy display – I love how beautifully colourful it is!
1pm – There are always bees at the flower show, and I always like to take a look from a distance. I'd love a hive in my garden, especially knowing how endangered bees are, but I think I'll have to settle for planting some bee friendly flowers!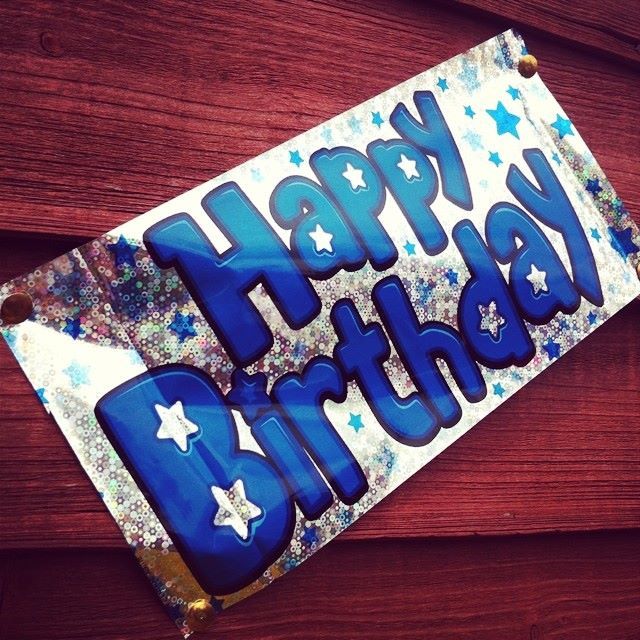 2pm – Party time!
3pm – This was one of my 'What shall I take a photo of?' photos. I ended up snapping Hattie, who seemed quite proud of the fact that she had collected up all of the blue balls!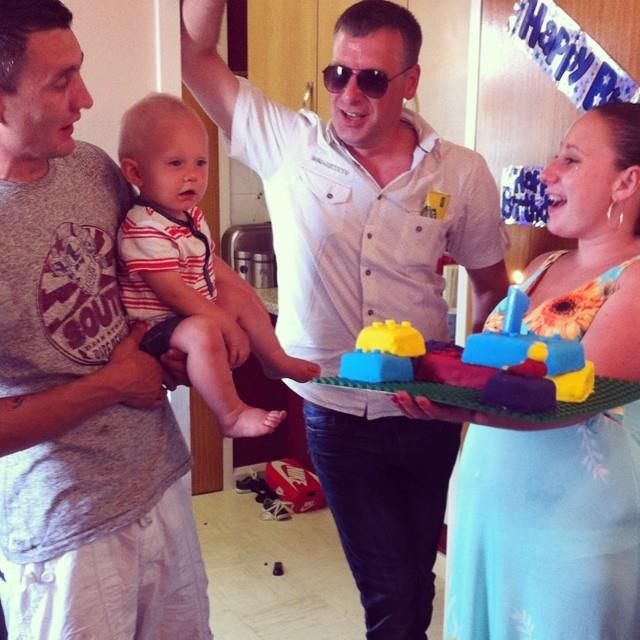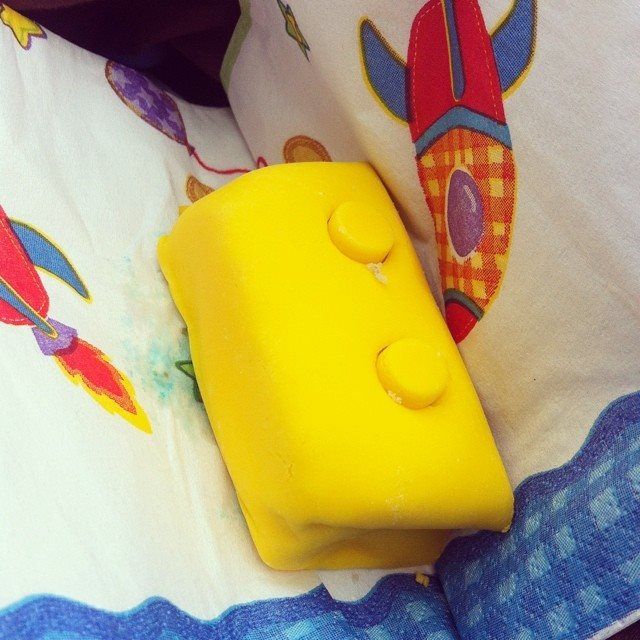 4pm – Time for Freddy to blow out his candle! Except of course, he's one, so he doesn't really get the whole 'Blow the candle out!' instruction. He just looked at it quizzically, before my brother blew it out for him!
5pm – My piece of cake! I can confirm that it was delicious.

6pm – It was a hot, sticky day, with thunder bugs galore, so I had to have a quick dip in the bath when I got home. I took The Goblet of Fire in with me, but I only read a couple of chapters. It's such a bloody big book, it's hard to hold!
7pm – Time for tea! I didn't want dinner, because I'd been grazing on rubbish all afternoon at the party, so I decided to finish off the day with the meal of champions: beans on toast and a cup of tea.
What a busy day! A lot of fun though, and it's always lovely to get together with all of my family, and spend some time with the little ones. I do love having a plethora of niblings to cuddle and annoy!
As ever, I encouraged everyone to join in, and there were quite a few of us this month!
♥ Louisa at Duck in a Dress joined in on Instagram and on her blog
♥ Josie at Tales from the Finch's Beak joined in on Instagram
♥ Sharon at Sunshine and Celadines joined in on Instagram
♥ Saskia at Braids and Books joined in on Instagram (from Nepal, no less!)
♥ Kim joined in on Twitter
♥ Hannah joined in on Instagram
♥ Sara joined in on Instagram
It's great to have lots of people joining in; I really do like having an insight into people's days! It's also interesting to see the overlap – there were multiple photos of ironing, washing up, reading, food and alcohol this month!
If you're interested in joining in with Photo an Hour, next month's will take place on Saturday 16th August. I don't have any plans as yet, though that is likely to change! It's easy to join in: set a reminder on your phone to take a photo each hour (if you think you're likely to forget!), and upload your photo to either Twitter, Instagram or Facebook, tagging it with #photoanhour. If you don't want to upload in real time, but would prefer to post your photos into a blog post, please feel free, and just send me a link to the blog post, so I can add it into mine!
Eight down, four to go on number ten of 32 Before 32 – Complete a Photo an Hour post monthly