Photo an Hour posts are always interesting to me; it's nice to be able to take a look at people's days, exciting or ordinary. This time, I did things slightly differently. I had asked people to join in with me this time, giving them a reminder on the day (though I almost forgot!). As far as I can tell, most of the people who joined in decided to post their photos on Instagram throughout the day, so this time, I decided I was going to do that too.
As I was staying at my sister's, I had to get my nephew up for work, and so my day started a bit earlier than my usual Saturdays!
8AM ~ I got Jimmy up and then laid in bed for a while. Just because I woke up early, it didn't mean I had to get up early!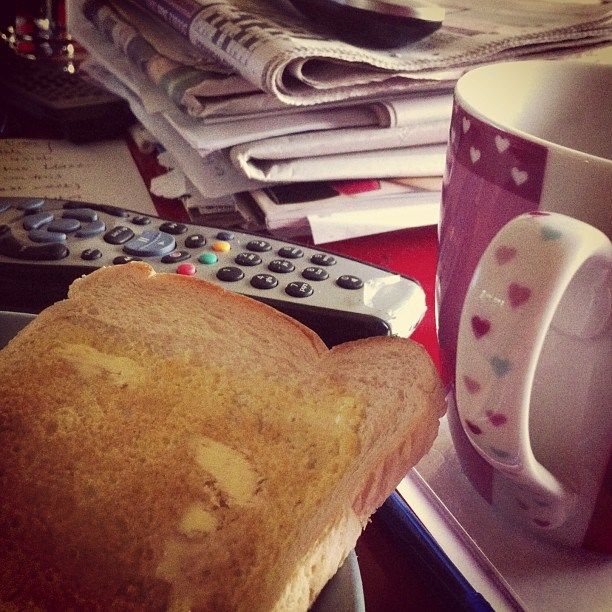 9AM ~ Tea, toast and telly.
10AM ~ Book and bath.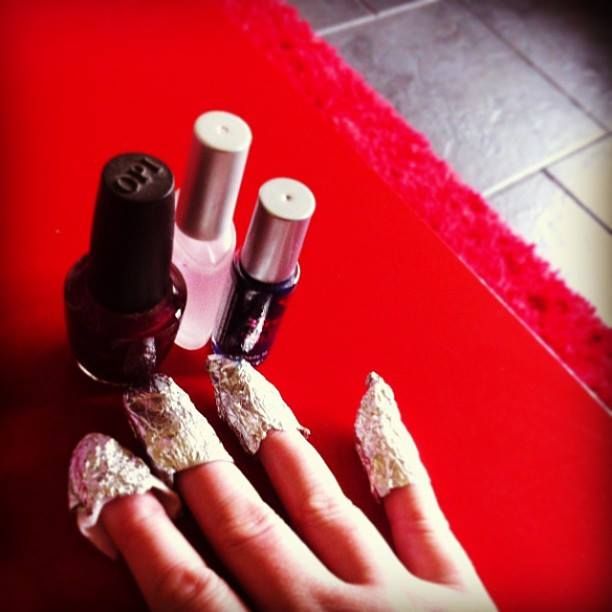 11AM ~ My sister has a lot of nail varnish, so of course I took full advantage and borrowed some to pretty up my nails.
12PM ~ My sister lives in the same village as me, so I could easily walk home for anything I needed.
1PM ~ Time for a spot of knitting.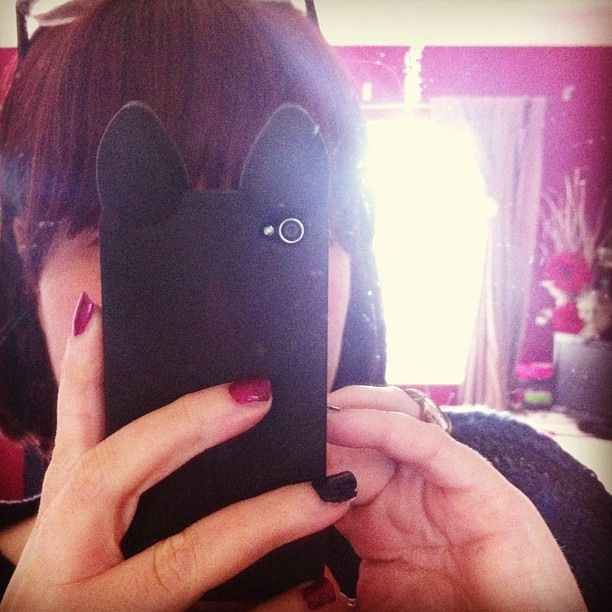 2PM ~ An entire day inside wasn't necessarily the best day to choose to record in photos. I had to resort to a photo of my fabulous new phone case.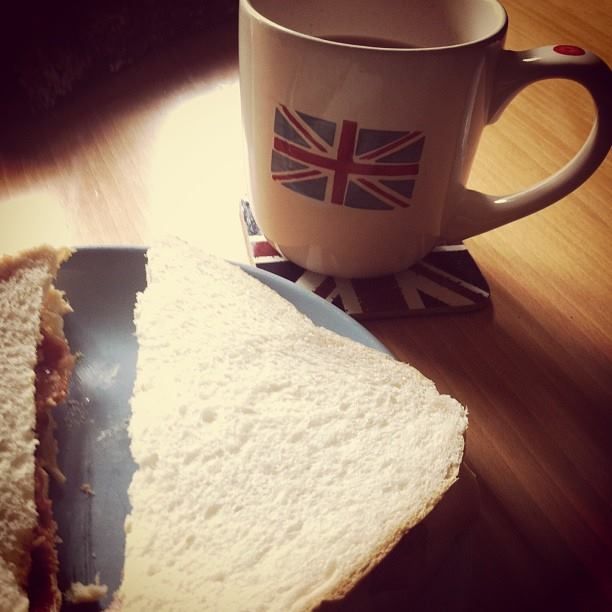 3PM ~ A late lunch when my nephew got in from work and made me a bacon sandwich and a cup of tea.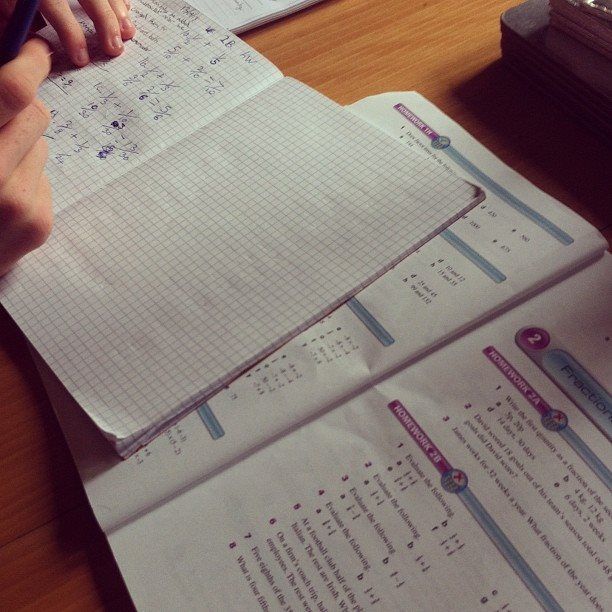 4PM ~ Super Aunt strikes again. Helping Robbie with some maths homework. Fractions are not necessarily my forte, but I managed.
5PM ~ My sister's cat, Pudding, doesn't like me. We tend to avoid each other wherever we can, but he does look good in a photo.
6PM ~ Persisting with the knitting, I'm trying to get something made in time for my best friend's baby shower.
7PM ~ My sister said I could borrow something out of her wardrobe if I wanted, so obviously I took full advantage.
8PM ~ Ready to go to the pub!
If you would like to see other people's 14th September in photos, here are those who joined in!
♥ Louisa at Duck in a Dress took part on Instagram and then blogged about her day.
♥ Hannah joined in on Instagram
♥ Bex joined in on Instagram
♥ Anna joined in on Instagram
♥ Terri-Jane joined in on Instagram
My next Photo an Hour will take place on 9th November. Again, I know it's a long way off, but a) it gives everyone plenty of time to join in, and b) that is the weekend before my birthday, so I hope to have plans one way or another!
Will you be joining in?