Right now, I am mostly…
Baking : Following on from last week's sophisticated birthday cake, this week I tried my hand at something I saw in my Girls' Night In book – Ice Cream Cone cupcakes. They are the prettiest cakes I've ever made, and I love them. They tasted OK, but they looked even better.
Reading : I made the mistake of going to the library on Saturday, which means that I collected four books and have started reading all of them. I always do that when I get multiple books from the library!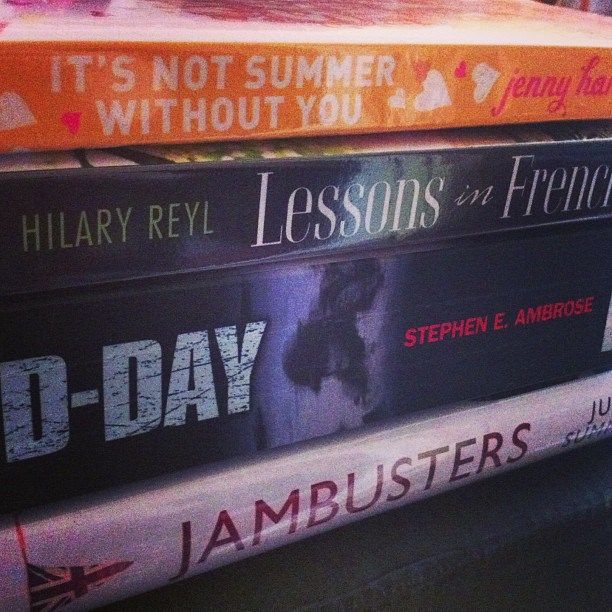 Drinking : I drank white wine two nights in a row this past weekend! I know that probably doesn't seem all that exclamation mark-worthy, but I really don't drink an awful lot. Most of it was in spritzer form, but it still managed to get me drunk both nights.
Writing : I have finally got around to writing a reply to the letter Bev sent me, and I received another letter in the post last week from another penpal, so I have to reply to that too! There's a post coming on penpals real soon (I keep saying that, but it's true this time!).
Socialising : With my family! Friday night was spent at my sister's house with my other sister, niece, and sister-in-law. And then on Saturday night, a few of us went to the pub to celebrate my nephew's birthday a couple of weeks ago, and I had a nice long chat with him. He's one of my favourite people to chew the fat with; he's a big talker!