Right now, I am mostly…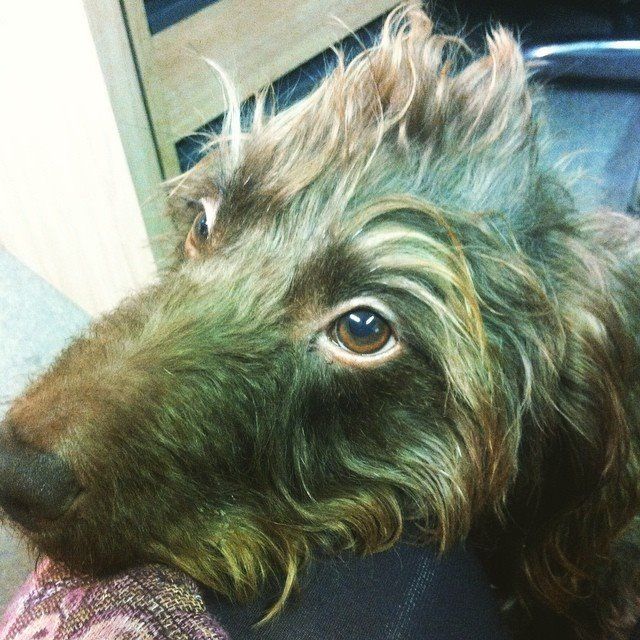 Styling : I styled Dolly's hair into a faux-hawk this week. She's such a soppy dog that she just sits there with her head on your knee looking up at you, and lets you do things like this, because it means you're paying her attention. Basically, she's the neediest dog ever.
Reading : Despite having twelve books from the library at the moment, I am actually reading a book that I am due to review on the blog next week – the latest J.D. Robb book. It's not the sort of thing I usually tend to read, but I'm getting on OK with it at the moment. It's a long book though, so I need to get a move on!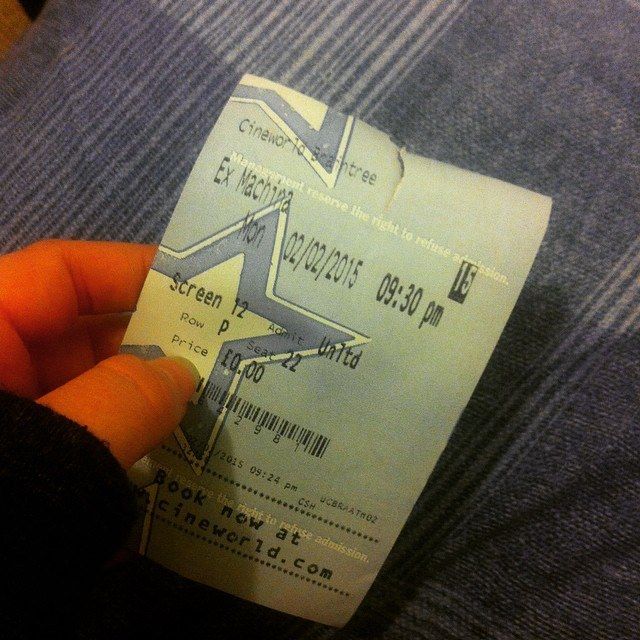 Watching : Hannah and I have got slightly behind with our film watching in the last couple of weeks, but we managed to fit in Ex Machina last week. Obviously I will include it in a future films roundup, but I liked it an awful lot. It's a real thinker – I spent the whole of the following day running it through my head and thinking about all the themes and ideas. Then on Friday night, I finally saw Belle, after I missed it at the cinema and then waited patiently for it to arrive on Netflix or DVD. I loved it as much as I expected to. It really is a very good, and important film, and while it might not be entirely historically accurate, it's beautifully made and acted.
Waiting : I'm always impatient for the new issues of the two magazines we publish at work to come in (I tried hard but I couldn't make that sentence sound any more elegant). But this week, one of them is an issue that I had to step in and work on more than usual, and although I've seen it a hundred times on the screen, I want to look at it properly!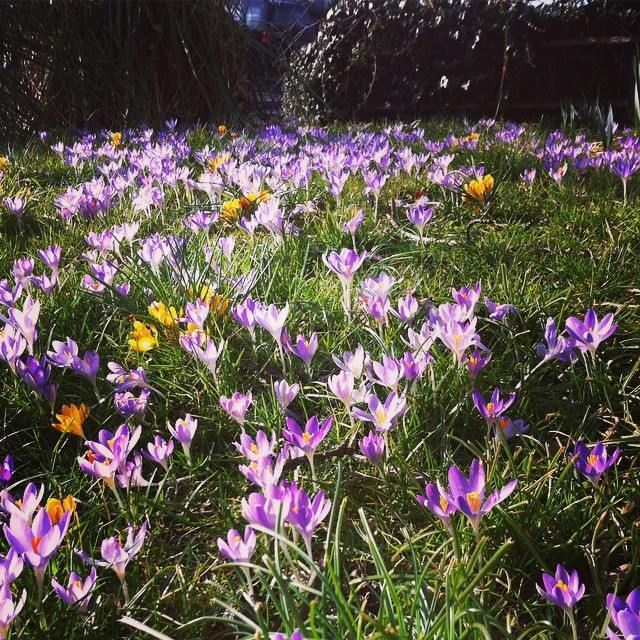 Anticipating : The front lawn has exploded with crocuses, and it looks so pretty, especially when the sun is shining. It means that spring is on the way! I know there's some time to go, but photos like this give everyone hope that the weather will eventually change and the nights will draw out and the sun will shine!