When I was younger, there were certain shops on the high street that I wouldn't want to be seen in, much less be caught wearing any of their clothes! As I've got older, I've realise that it doesn't matter where your clothes come from, what's important is that you feel good in them!
Damart is not a shop that I would have necessarily considered for clothes before, because I have always assumed that the clothes, whilst nice, are probably for people with a few miles more on the clock than me. But when I was offered a dress from their collection to style up and blog about, I have to say that I changed my mind. It was a gateway dress, as now I have my eye on a few other pieces from their website!
However, I have had a bit of a nightmare trying to take photos of the dress! I took some a while ago, and then found that the dress was creased, and you could really tell in the majority of the photos! So I decided to retake them, but the weather changed, and the rainy, grey days weren't exactly conducive to nice outfit shots!
In the end I managed it, and so today I'm showing you how I decided to wear my dress so it's suitable for autumn. (As always with outfit posts, I feel the need to apologise for the shots – I am at my most awkward when posing like this!)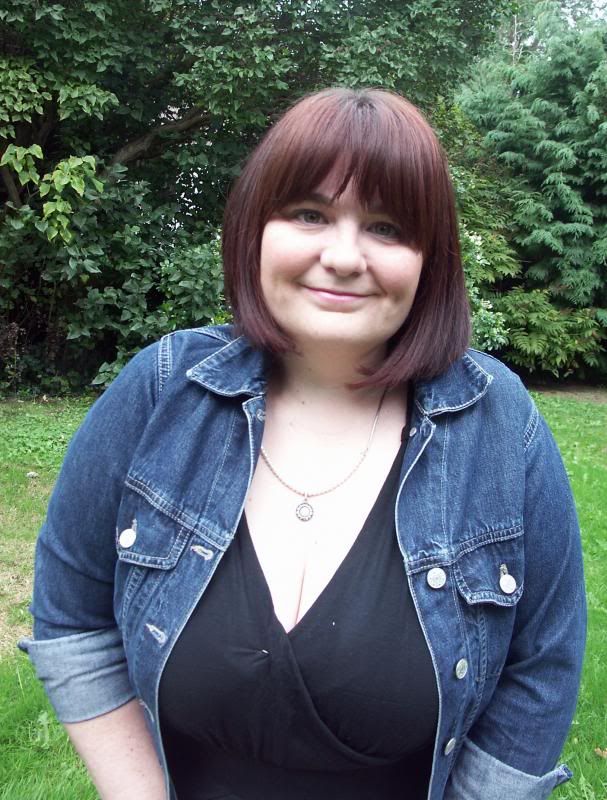 Dress ~ c/o Damart
Necklace ~ Birthday gift
Denim Jacket ~ Very old!
Converse ~ Donated by a friend
As you can see, I went with a denim jacket and a pair of Converse. When I was wearing the dress in the sunshine, I was wearing it with sandals, and a long cardigan if necessary. Now that the temperature has dropped a little, I don't want to get my toes out, and my sneakers are my go-to shoes for this weather! I'd probably need to add a scarf at the moment because the autumnal weather is feeling a little too wintery for my liking!
You may be able to see from the bottom photo that I have had to add a modesty pin to the dress; the way it was before just wasn't decent on me!
This dress is currently £14.00, down from £35. That's a 60% saving! It's also available in a lovely navy blue, or a black and white print.
* PR Sample. This dress was sent to me for review by Damart. All reviews on Is That You Darling are fair and unbiased.