As ever, I'm slightly behind with recapping the latest Photo an Hour day. It took place the weekend before last, on the bank holiday weekend. When I set the date, I didn't have anything special planned, but then as time went on, I arranged to see my sister, and then got roped in to help my friend Lucy with a show she was putting on.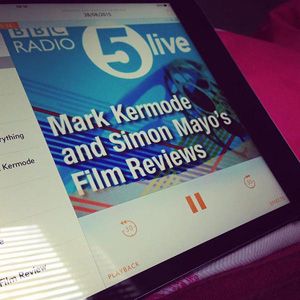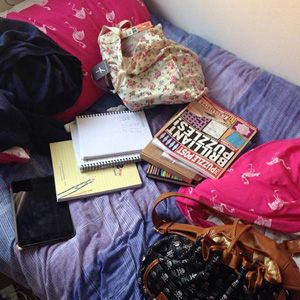 9am ~ I didn't wake up very early, but when I did, I realised that I hadn't listened to the previous day's Wittertainment podcast. It makes a good accompaniment to laying in bed and checking social media.
10am ~ My room needed a tidy, mainly due to the fact that the flat had a viewing, but also because my sister was coming to see me and it was a bit of a mess!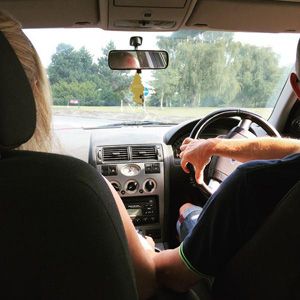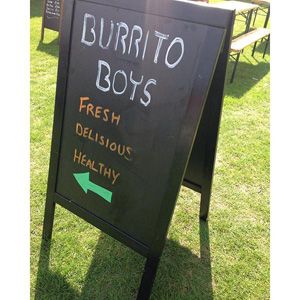 11am ~ My sister and brother-in-law arrived (after getting slightly lost on the way), and after a quick nose around the flat, we headed out. The Colchester Free Festival takes place on the Bank Holiday weekend every year, so we went into town to take a look at what it had to offer.
12pm ~ One of the things the festival had to offer was some 'delisious' burritos. I didn't eat one, though my brother-in-law did have some doughnuts that Sarah and I helped him with.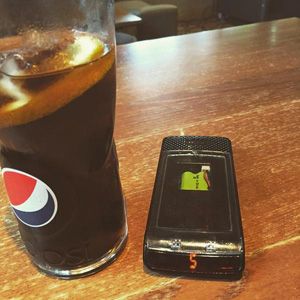 1pm ~ The festival hadn't really got going while we were there, and it wasn't doing much for us, so we headed back into town for a wander.
2pm ~ And then we headed to the Harvester for some lunch. I love spending time with my sister and brother-in-law, and I have gone from living down the road to them to living 30 miles away, so I don't get to see them (or any members of my family) as often as I would like.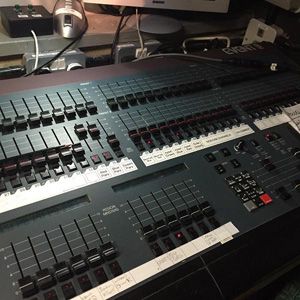 3pm ~ Anyone who has ever taken part in a Photo an Hour knows that sometimes you have to take a photo of your feet, if for no other reason than you simply don't have anything else to photograph.
4pm ~ By four o'clock I was back in Colchester, at the theatre where my friend Lucy was putting on a show. She had roped Hannah and me in to help with lighting and sound, and I got saddled with the lighting. I've never done anything like this before, and I was really nervous, but I ended up really enjoying it!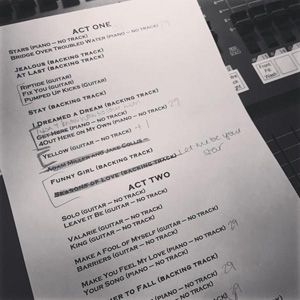 5pm ~ I was in this box for about five hours, so the photos got a bit samey! This one is of the group of performers rehearsing. It was a singing show, something Lucy and her friends put on to raise some money for charity, and it was great.
6pm ~ The set list. As you can see, I had to do quite a bit of scribbling to reassure myself that I wasn't going to plunge the singers into darkness at inappropriate moments!
7pm ~ Still in the box! It did become increasingly hard to find things to photograph, as you can see. They were still rehearsing at this point.
8pm ~ Show time!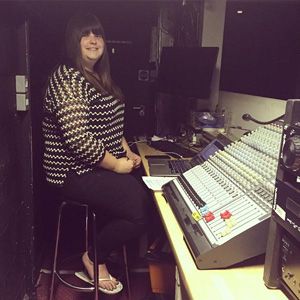 9pm ~ Hannah is so often around on Photo an Hour days, and I often have to take a photo of her to mix things up! She was on sound, and knew what she was doing from the off – I took a bit more practice!
10pm ~ Out of the box! This was the staircase in the car park.
That was my day! I think given that I was sat in one place for so long, I didn't do bad at some variety!
My ever-wonderful partner in crime, Louisa from Duck in a Dress has already rounded up the day, and linked to everyone who joined in. There's quite a few of us these days, and I just love watching our little gang grow! I have plans for a website before too long; nothing fancy, just somewhere to collate things and keep people up to date. In the meantime, I've started an email list, so if you want a reminder a couple of days before the next Photo an Hour day, sign up here, and I'll send one. The next one is taking place on 26th September, who's in?