I never get bored of doing Photo an Hour, even if sometimes I think people might get bored of seeing my photos! My days are never really that varied; even when I do something a little out of the ordinary, I spot similarities from a previous Photo an Hour day many months ago! But I do love the little community we've built up over the last year or so; there's a regular group of us now, and there's people that dip in and out when they remember, and there are still new people finding us and joining in. And that makes me very happy!
The day for July was this past Saturday (a fairly timely roundup from me for a change!), and I had a fairly busy day, with a family picnic and a few birthdays to celebrate!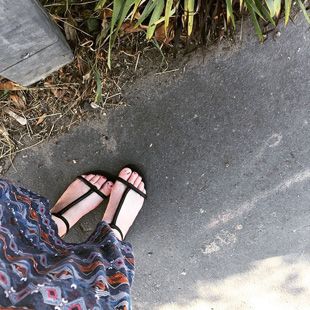 7am ~ It was a fairly early start for me, as I had to get on various different buses to reach my destination, and I didn't want to have to rush. But I hate having to get straight out of bed as soon as I wake up, so I gave myself a little time to play The Sims! A lazier morning would have involved my book, but there was no time for that on Saturday!
8am ~ Please ignore my awful feet and toes in this photo. At the start of flip-flop weather I get excited and paint my nails and attempt to get my feet to look presentable, and then I get bored, and leave the nail varnish to chip and start to count down to boot weather. I was waiting for the bus here, and was trying to avoid a bus-stop photo for the second month in a row!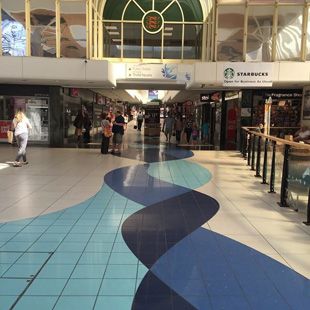 9am ~ On the bus (for ages, because I got on the wrong one), and I was reading my book. It's not the greatest idea in the world for me to read on the bus, because I get a little travel sick. But I'm a lot better than I used to be, and it's hard to resist the urge when you have a book in your bag.
10am ~ I went into Chelmsford, because I had a few birthdays to buy for. Since the 7th July, my sister, two nieces, dad and nephew have all had birthdays, and I hadn't bought presents for any of them. So it was a mad rush to try and find something suitable for each person, most of whom I was seeing later that day.
12pm ~ While I was madly rushing around trying to buy presents, I completely forgot to take an 11am photo! Bah! By midday I was back on the bus, and listening to Spotify. I thought it was pushing my luck to try and read for a second time that day.
1pm ~ I finally arrived at my destination! I went to a picnic with some of my extended family on my dad's side; they do it once a year and I try to go when I can. This year, I particularly wanted to go to see my brother and sister-in-law, because it's been ages since I last did. And I've only met this little mite once, despite him now being three months old! He's one of my nephews, and he's a beaut. A big beaut, but lovely all the same.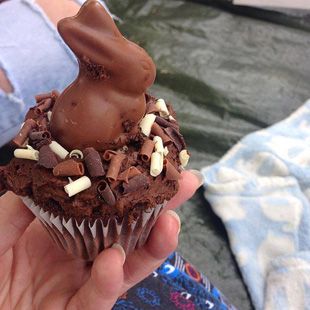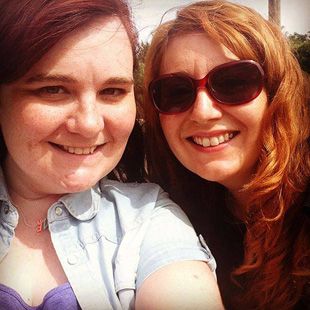 2pm ~ Eating one of these delightful cakes, as made by cousin, Jane. It was really yummy, but I lost my chocolate bunny to my other nephew, because that's just the kind of aunt I am.
3pm ~ Having left the picnic, I had to head to my brother's, to see my nieces for their birthday party (busy day!). On the way there, I ran into my sister, Kim, who was just leaving, having been there for the morning. I decided to have a photo with her, because she's another Photo an Hour-er (@kimmiereb on Instagram), and our days often overlap!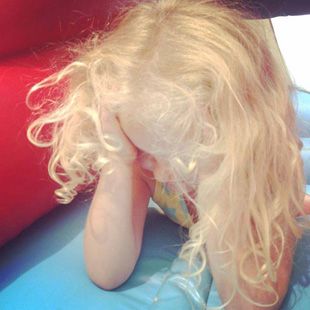 4pm ~ One of my nieces turned eight on Saturday, and her sister turned seven earlier this month, so they had a party with a bouncy castle. This little one was the sister not celebrating a birthday, but by the time I got there, she'd been on the bouncy castle for hours, so this photo is understandable.
5pm ~ I missed a bus by seconds, so I had half an hour to waste. Obviously I found myself a charity shop, and in doing so, found these three books for 98p. They were 49p each and 3 for 2, and I was just going to buy Us (such a bargain, as it was only published earlier this year), but then I saw the American presidents book at the bottom of the pile, and wanted that, so had to quickly find a third to get for free! I've read 11.22.63 before, and in all honesty, although I loved it, it's so very long, I'm not sure I'll ever read it again. But it's a book about JFK, so I'll like having it on my shelf.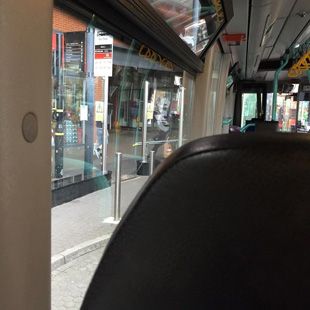 6pm ~ Still on a bus! Unfortunately I live somewhere that is two buses away from where my family live, so if I'm going to go there and back in one day, there's a lot of travelling to do! I think maybe I need to learn to drive.
7pm ~ Home! Glorious glorious home. I thought about this photo while I was sitting on the bus!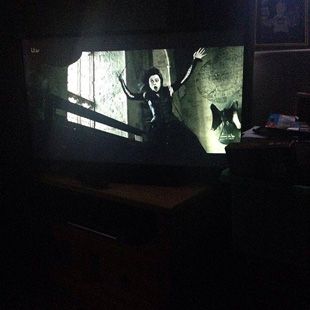 8pm ~ I'm pretty sure I've taken this photo at least once on a Photo an Hour day, but this is often what I find myself doing on a Saturday night – scrolling through Netflix and wondering what to watch. I ended up watching The Mist (which is actually on Amazon), though not straightaway…
9pm ~ …because I found Harry Potter and the Deathly Hallows Part 2 on ITV, and I got sucked in.
I'm slightly annoyed that the latest Instagram update makes looking at the hashtag a bit of a pain – I just want to see the photos in chronological order, because that way I know I am not missing any. The best part of Photo an Hour is looking through every one else's photos! Here's who joined in this time:
♥ Susie from Second Hand Susie joined in on Twitter and on her blog
♥ Janet from Words That Can Only Be Your Own joined in on Instagram and on her blog
♥ Kerri from Crumbs in the Bed joined in on Instagram and on her blog
♥ Rebecca from Just Me joined in on Instagram
♥ Laura joined in on Instagram
♥ Jen joined in on Instagram
♥ Rachael from Dear Ms Leigh joined in on Instagram and on her blog
♥ Amy from Fluffy Owl's Adventures joined in on Instagram and on her blog
♥ Rebecca from Sullen Hearts joined in on Instagram
♥ Hannah joined in on Instagram
♥ Rachel joined in on Instagram
♥ Haydy joined in on Instagram and on her blog
♥ Ang joined in on Instagram
♥ Kim joined in on Instagram
♥ Sharon joined in on Instagram and on her blog
♥ Louisa joined in on Instagram
♥ Elise joined in on her blog
If I've missed anyone out, please let me know! And if you've blogged your day as well, send me the link and I'll add it in. Thanks to everyone for joining in again!
The next Photo an Hour will take place on 29th August – it's the bank holiday weekend, so there's a chance I might be doing something a little more interesting! If you'd like to join in, all you have to do is take a photo every hour, and either upload it to Instagram on Twitter using the hashtag #photoanhour, or blog the photos afterwards. It's a lot of fun!