It's been two weeks since the last Photo an Hour, and I am only now getting around to my roundup! Writing it on a Saturday morning is funny, because my day has started very similarly, and will continue in a similar vein too!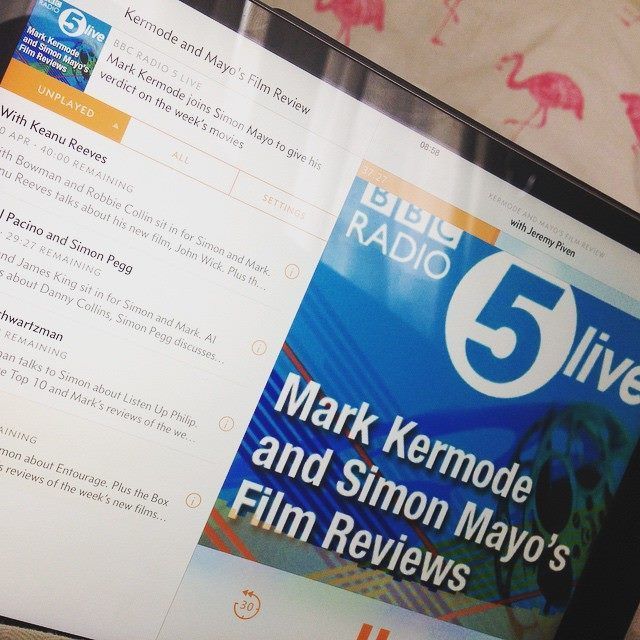 8am ~ I nearly always start lazy Saturday mornings with a read of my book, and this one was no different. I haven't continued with this book though; a couple of more urgent reads have come by, and I've been concentrating on them. I'll be returning to this soon though!
9am ~ Another common way to start a Saturday! Now that I'm always working on a Friday, I don't get to listen to Wittertainment live, and I don't always get a chance to catch up with the podcast on a Friday night, so it's a Saturday morning treat now.
10am ~ A quick shower, with my favourite shower gel of all time. This smells so so so so good!
11am ~ I'm lucky that there's a bus stop outside my house, but I'm still silly enough to leave far too early and have to wait for at least ten minutes for the bus!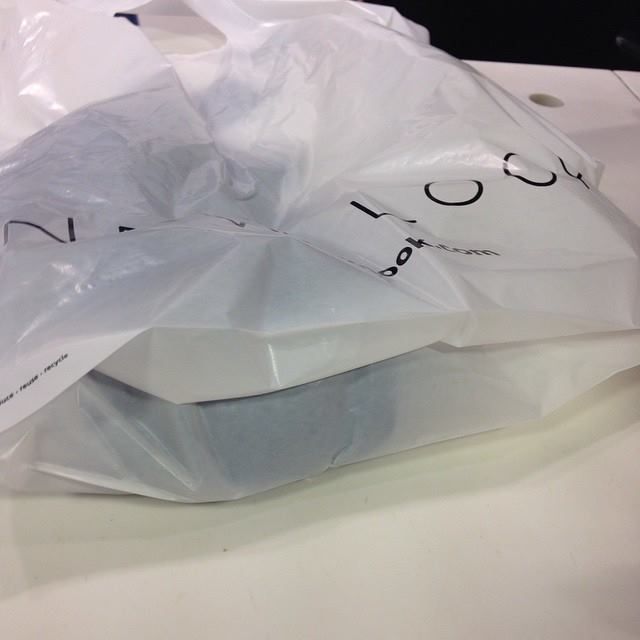 12pm ~ This was a 'it's midday and I need a photo' photo. I was in H&M, and though I had no plans to actually buy anything from this rail, I liked the colours!
1pm ~ Still shopping! This was a proper shopping trip, where I actually treated myself to a few things in shops I usually avoid. In this bag is a crop top that I bought because my friend Lucy extols the virtues of them underneath other tops, but I bought the wrong one – this has cut-out shoulders and is no good underneath strapless tops. I thought I would never end up wearing it, but it actually made up my outfit from last Saturday night, when I wore it on top of a camisole – nobody needs to see my belly!
2pm ~ And yes, still shopping! This was the day before Father's Day, and so I had to buy my dad a card. I left it until the last shop I went in before I got on the bus, which was Wilkinson's, and I was left with this sorry selection. I hate greetings cards, and I'm seriously thinking about giving up buying them. They are so impersonal!
3pm ~ Finally home, and checking out my DVD swag from my shopping trip. The day in question, 20th June, was the fortieth anniversary of the release of Jaws, so I decided to finally treat myself to the DVD. I've seen it once before, and loved it, but never actually owned it. I also bought True Detective, because it was reduced, and it's never going to be on Netflix, so if I want to watch it, this is the only way to do it! And I picked up a couple of bargains in CEX, as I usually do when I head to town!
4pm ~ I was on my own at home for the weekend, as Hannah was at work, and weekends like that usually result in me trying to watch all of Netflix. I think I managed five films over this weekend! The one I'm watching in this photo is called Remember Sunday, and it's honestly terrible. It was actually made for TV, and the only reason I watched it was because of the presence of Alexis Bledel (I love Gilmore Girls).
5pm ~ Still on the sofa, with a crossword puzzle and ER for company.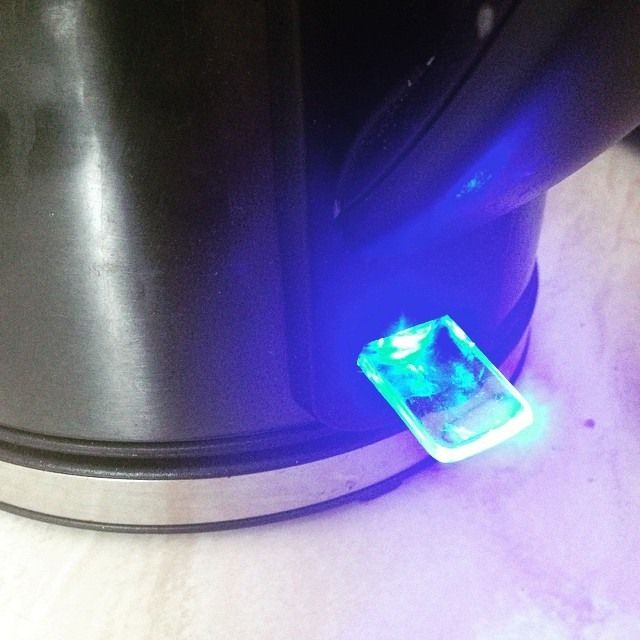 6pm ~ Very few Photo an Hour days pass by without a photo that depicts a cup of tea, and this one was no different!
7pm ~ I was working on my Essex Life column, so I snapped a photo, but I realised afterwards that my keyboard is a bit mucky! Sorry about that!
8pm ~ I love my Bibliofile! I started it at the beginning of the year, and I have been very diligent about filling it in. I'm trying really hard not to be precious about it either; it's OK for it not to be perfectly neat!
9pm ~ Having watched Jurassic World at the cinema, I had a hankering to watch Jurassic Park. I liked the new film a lot, but the 1993 original is one of my favourite films of all time, and I sometimes get an overwhelming urge to watch it. I'm glad I did, but looking at this photo makes me want to watch it again! I did try to watch Jaws afterwards, but it had got late, and Jaws is a long film, so I had to give up!
There were sixteen of us who joined in this time, including two people I work with, and someone I used to go to school with! I do love seeing people's days, as eventful or uneventful as they may be, so if you're reading this and thinking 'Oooh, I'd like to do that', please do join in. Louisa has already rounded up the day, and picked the date for next month – Saturday 18th July – so pop the date in your diaries, and get snapping! It doesn't matter if you think you've got a boring day, sometimes they are the most fun because you have to keep changing up what you are doing to get a new photo! The busy days make for interesting photos, but I often find it hard to remember to actually snap the photos! I don't recall if I have any plans for that date, July is a funny month for me, and everything feels a bit up in the air, but whatever I'm doing, I'll be joining in with Photo an Hour!