Right now, I am mostly…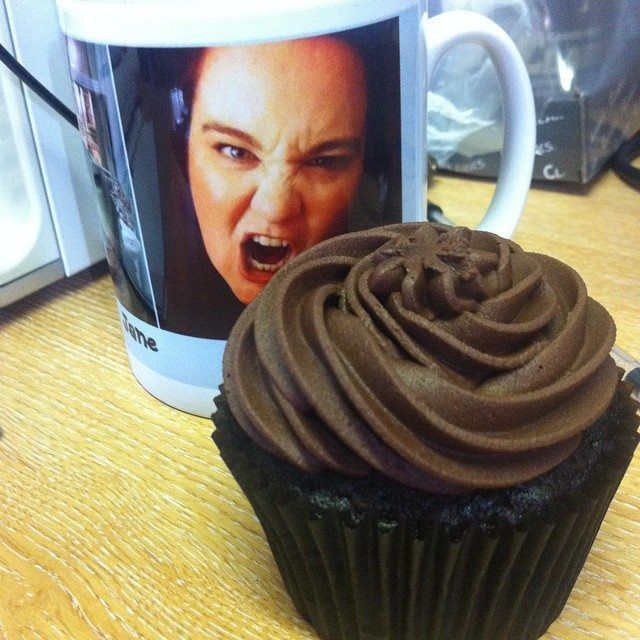 Eating : Working for a vegan publication means that when it's time to celebrate in the office, we do so with vegan cupcakes. These come from a local bakery called PS It's Vegan, and they really are yummy. I couldn't resist the urge to snap a photo that showed off my amazing mug to its full potential.
Reading : I just came to the end of Station Eleven (review to follow), and I have started on The Evolution of Mara Dyer. This is another one of those books that I read about on a blog, but I can't remember which one (I really have to start writing those down), but I'm really enjoying it. It has to go back to the library on Wednesday, and it's a rather long book, but I'm already about a quarter of the way through, and I don't think it's going to take me too long to finish.
Finding : I am trying to declutter, and tidy my bedroom, and I've been coming across some of the things that I have hoarded over the years. One of those things is this membership card, for Special Reserve, where I used to work, along with a receipt for Theme Hospital. It's certainly a blast from the past – I finished working there in 2003 and the company has now long passed into obsoletion. Given that I spent some time last week remembering some people I worked with in another job, it's been quite a week of reminiscing!
Watching : As i write this, I'm watching Dawson's Creek. I tried really hard not to fall into a Capeside-shaped hole, but every now and again it just draws me right back in. I tend to pick and choose the bits I want to watch – mainly Joey and Pacey stuff, starting in Season 3, and it won't last long, to be honest, but it's fun while it does last!
Wearing : Barely a week goes by in which I don't wear one of my Harry Potter t-shirts, and every now and again I feel the need to chronicle it. It's probably about time for a new one.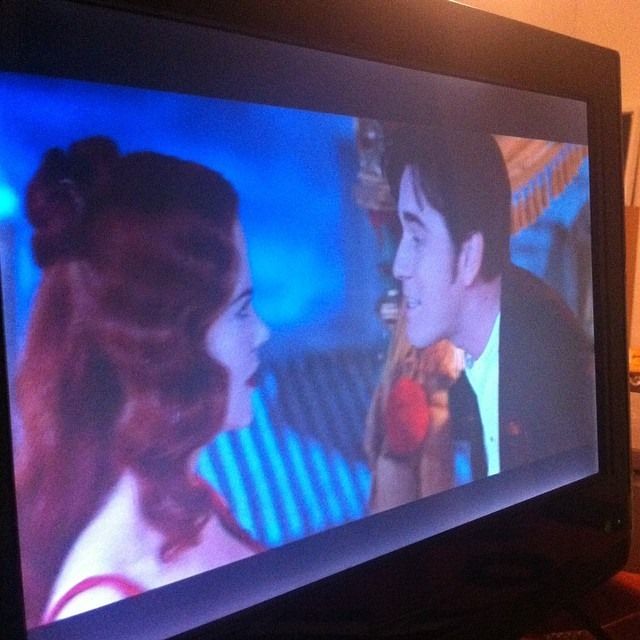 Singing : I simply cannot watch Moulin Rouge without singing along, especially when it comes to the Elephant Love Medley. Goodness me, I just love that film.
Marvelling : Yesterday my sister-in-law uploaded some photos of my niece to Facebook. She was all dressed up for a birthday party, and the way she was posing made me think that she's a fashion blogger in the making! I'd upload a photo, except that it's not really my place to go sharing photos of children on my blog, especially when she looks so ridiculously grown up. It's a bit scary!
Celebrating : Talking of niblings, my nephew is a year old today! I don't get to see him nearly as much as I would like as he lives fairly far away, but he's a dear little thing, and has lovely soft cheeks. Happy Birthday Harry!