As we are now six days into January, this post is a little late arriving! But it took me a while, with festivities getting in the way, to actually sort myself out, and get the photos ready for a post. Not only am I rounding up last month's photos, but as I managed a whole year of photos, I wanted to round up the year's photos too!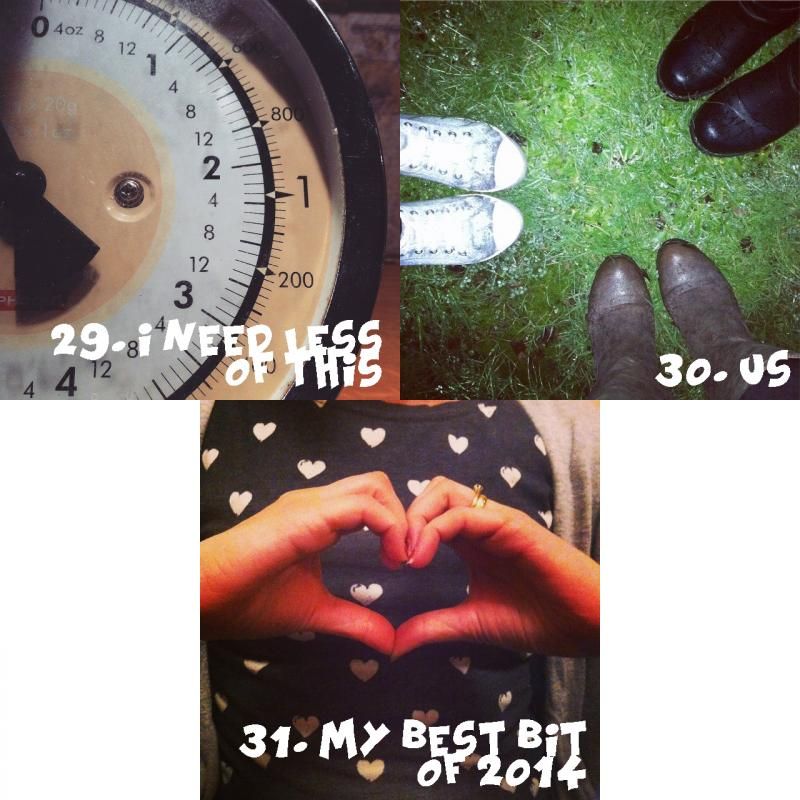 I lived in fear throughout all of December that I was going to miss a day, because I would have hated myself forever if I had! My favourite photo from December is from Christmas Day, just because I think it's a lovely family photo, and we all look great! Selfie Sticks are totally worth the money! My most liked photos on Instagram were the one of me on the 19th, and the Paddington book on day 11.
So December's photos took me to 365/365. I can't believe I actually achieved a Project 365, and I know that there's no way I would have done it had it not been for the fact that I was following the FMS Photo a Day prompts. I'm not committing myself to trying for another Project 365, but I'm still following the FMS challenge, and I'm sure I'll dip my toe in and out as and when I fancy it. For now, my Instagram is going to be devoted more to the books I read, the films I see, and the people I love.
Would you like to see what my Project 365 looks like? I couldn't decide the best way to show all the photos; as they are on my blog in each monthly update anyway, I didn't feel it was necessary to show them properly, and though I toyed with the idea of a video showing each photo, but it was looking at being around 20 minutes long, and who wants to watch that! I decided on this in the end.

It's not showing up as big as it should, because I'm having some problems with uploading images to my blog for some reason, but you get the idea. The most liked photo out of all of these the one of a candle, from 14th March, for the prompt 'Care'. My personal favourites are the ones from 22nd June, of daisies, for 'Growing', and from 21st July, of my footprint on the beach, for 'Basic'.
I'm so pleased I managed a Project 365, finally, after year's of half-arsed attempts! Did you do one in 2014, or are you planning one in 2015?