As well as setting myself a yearly reading challenge, I also set a goal of one new-to-me film a week, working out at 52 films in a year. Since I started setting this goal, I have always exceeded it, but this is the first year that I have exceeded it by quite so many films. I watched 73 films in 2014, having reached 52 back in October with Silent Running. I tried really hard to get it up to 75, so I could have a matching films and books total, but it didn't happen in the end!
I know that 73 films isn't that many in comparison with others, but for me, it's rather a lot. I started setting the challenge because I didn't feel as though I was watching enough different films, but now that I have Netflix, and a little more disposable money, that's a thing of the past. I toyed with the idea of increasing the number from 52 to 100, or 104, but I decided, for this year, to stick with 52. If I end up on a similar number to 2014, I'll probably go for 100 in 2016! Here's what 2015 looked like for me in films.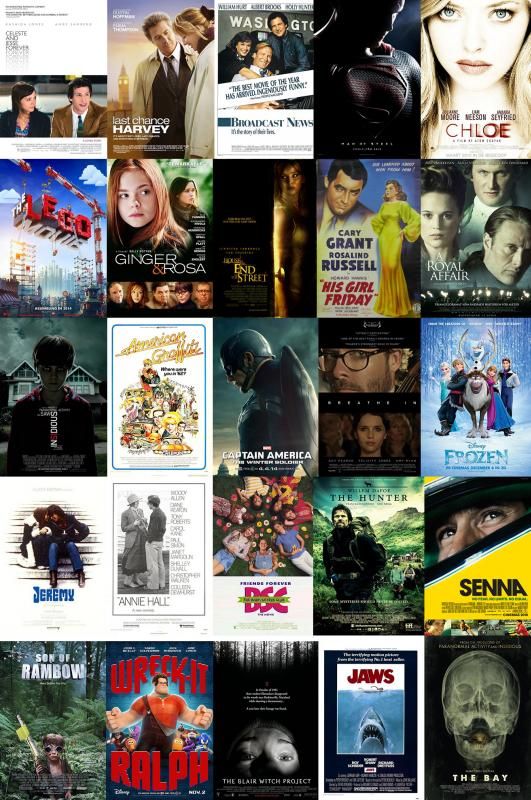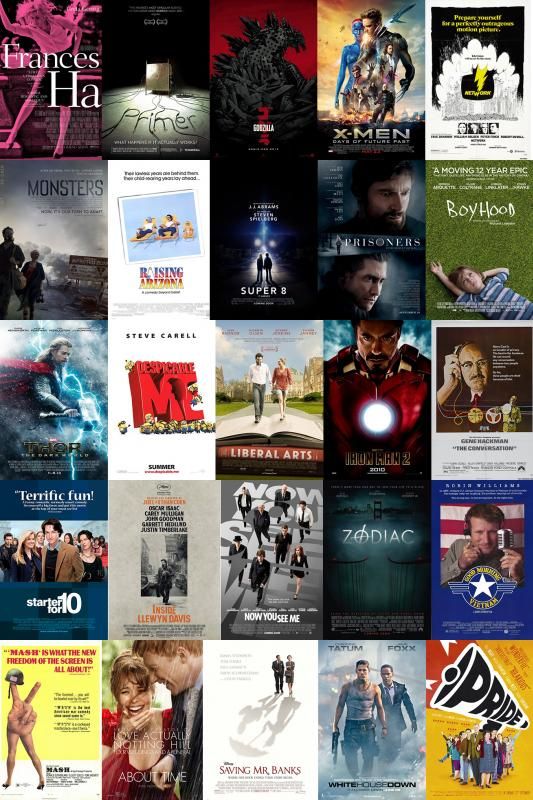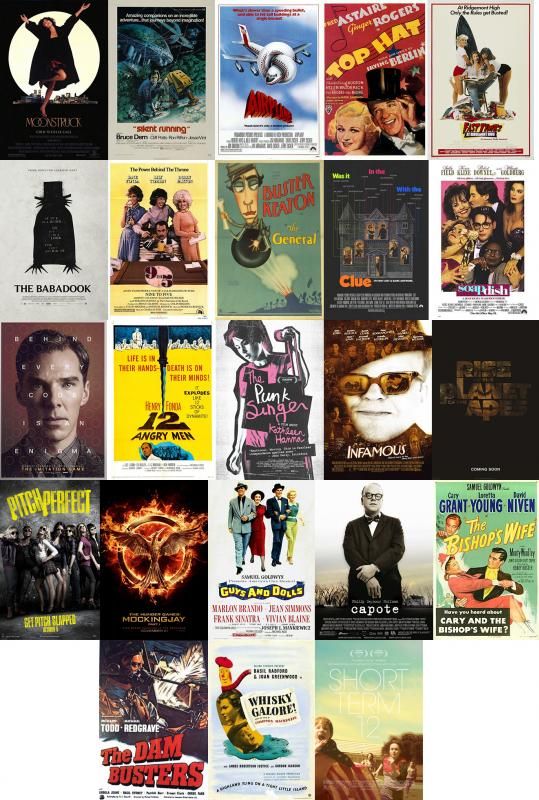 Of the 73 films, I watched nine at the cinema, which was the same as 2013 (hopefully that will be more in 2015). I watched seven on television, eight on DVD, five on iPlayer, and 42 on Netflix. Of the remaining two, I watched one at a screening at the Cinema Museum, and one on Amazon Prime.
Most of the films were watched alone, but I watched eight with Jen, seven with Anna, six with Hannah and five with Rob.
As ever, it's hard to work out this particular statistic, but I think my most watched actors were Robert Downey Jr (in Iron Man 2, Zodiac, and Soapdish), and Jennifer Lawrence (in House at the End of the Street, X-Men: Days of Future Past, and The Hunger Games: Mockingjay – Part I).
My favourite new releases of the year were Pride, Boyhood, The Imitation Game and The Babadook.
My favourites of the older films I watched were Broadcast News, Ginger and Rosa, Son of Rambow, Jaws, Frances Ha, Saving Mr Banks, Infamous and Pitch Perfect.
My least favourite was Airplane! I only watched it because it was on the AFI 100 Laughs… list, and I knew I wasn't going to get the humour!