When I put 'Visit Ten Bookshops' on my 33 Before 33 list, I had an idea of a couple of shops I wanted to visit, and when I knew I was going to be in London last weekend, I decided to stop by a couple. As it turns out, I ended up visiting three in one day!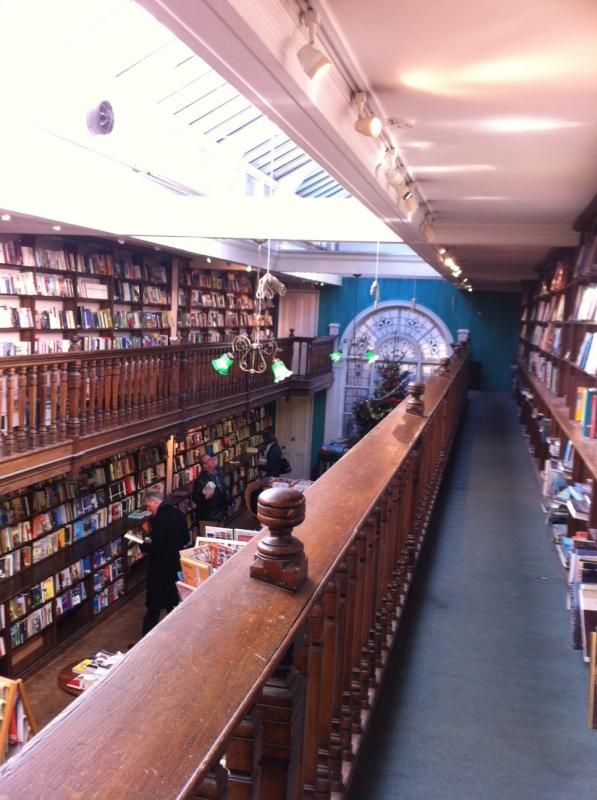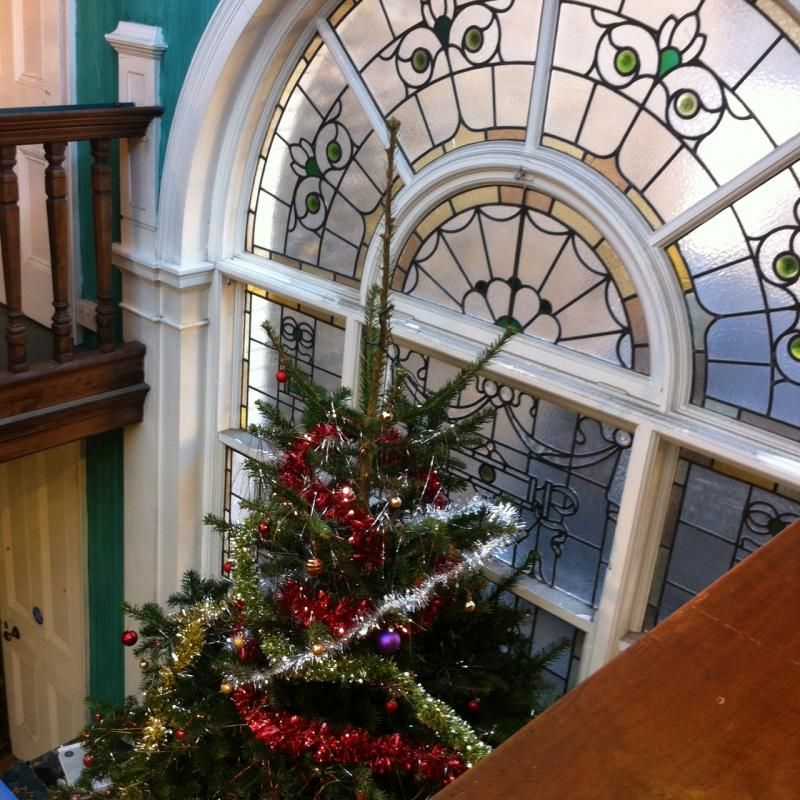 Sorry about the terrible interior shots – iPhone photography was necessary because I didn't want to whip out my huge camera!
I had never really heard of Daunt Books (for shame), until I noticed it as someone's favourite book shop during this year's Books are my Bag campaign, and then it popped up in Jen Campbell's The Bookshop Book. So I worked out that it wasn't that far away from where I needed to be on Saturday afternoon, and I skipped along for a little visit. It really is as lovely as everyone says it is – essentially three floors of books, new and second-hand, and I could have spent all day in there. I'll definitely be heading back; the area is quite well-to-do, and not somewhere that I would be able to spend a lot of money, but Daunt Books would act as a lovely little haven!
From Daunt Books in Marylebone I headed to Bloomsbury to visit Gay's the Word. For anyone who hasn't seen Pride (you're mad, how have you not seen Pride?), Gay's the Word features as the hub for where the group of campaigners – LGSM (Lesbians and Gays Support the Miners) met and made plans to help support the miners. Obviously as it's based on a true story, I figured the bookshop was probably real, but it wasn't until I saw a tweet that I actually realised it was, and that I could visit!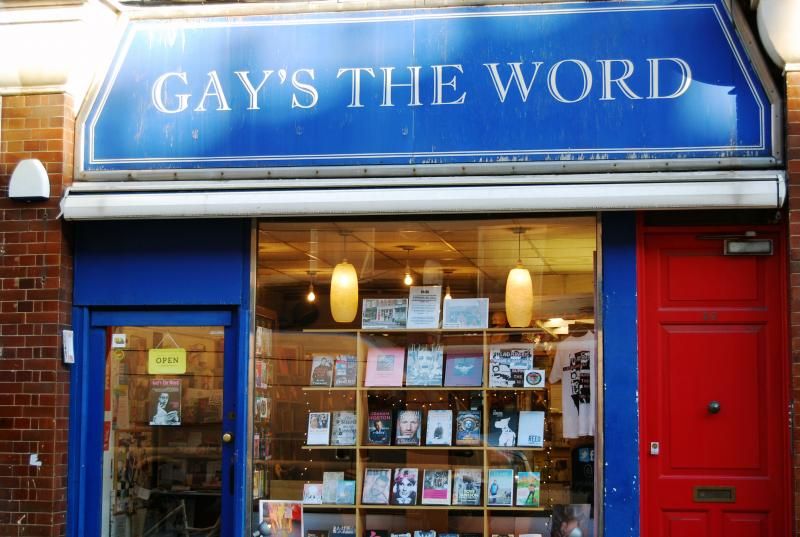 As you can see from the above sign, the bookshop that was used in the film was actually recreated in another part of London, so this location wasn't actually in the film, but it's the real place where the group met, and that's pretty special for me. Pride is my film of the year, it had a hugely profound impact on me when I saw it in September, and I just want to absorb everything Pride-related! The bookshop is lovely; only quite small, but full of wonderful books, as you'd imagine. I had a browse through the second-hand books section and picked up a Truman Capote book, and when I went to pay I saw that there was a sign behind the till that said they had Pits and Perverts t-shirts in stock. For anyone who hasn't seen the film (again, what are you doing with your life?), or doesn't know the story, LGSM organised a fundraising event called Pits and Perverts that helped raise money for the striking miners. The t-shirts in the film were just ace, and I wanted one as soon as I had seen the film, but hadn't had any luck getting hold of one. Of course, as soon as I saw that Gay's the Word had them for sale, I snapped one up! The gentleman who served me was a lovely chap, helped me work out what size I would need, and told me that they had sold loads since the film had come out.
Again, I know that I'll visit the shop in the future, because it's a really nice place to be. Regardless of the Pride connection, it just has a lovely atmosphere, and some really great books.
As it happens, I actually ended up visiting a third bookshop on the same day, because a visit to Hatchards in Picadilly was a part of the walking tour I went on. It's the oldest bookshop in the UK, and has five floors filled with books. Of the three shops I visited, I would say it had the least atmosphere; it felt a little more corporate than the other two, and less personal as a result. But it's filled with books, and a lot of books, so that's always something to be celebrated!
If you read yesterday's post about the walking tour, you'll already know this story, but it bears repeating. The tour I was on was split into two groups, and the first group set off about fifteen minutes earlier than my group. When we met up a bit later, it transpired that Bill Nighy had been in Hatchards, and had posed for a photo outside the shop. To say I was disappointed would be an understatement. Not only am I a massive Bill Nighy fan, having liked him since I saw him in State of Play many moons ago, but I had a Pride t-shirt in my bag! He has an important and slightly heartbreaking role in the film, and I would have loved to have met him and told him I much I loved the film, and that it had led me to Gay's the Word and buying a Pits and Perverts t-shirt. Ah well, such is life, but it was such a near miss!
So three shops in one day means I've made a pretty good start to this particular challenge. I have a list as long as my arm of bookshops I'd like to visit, so I'm pretty confident that it won't take me too long to get to ten!
Three down, seven to go on number 5 – Visit ten bookshops