I've decided to get pro-active about my film posts, and actually take the time to write them! We're approaching the end of the year, and I don't want a load of leftovers going into 2015!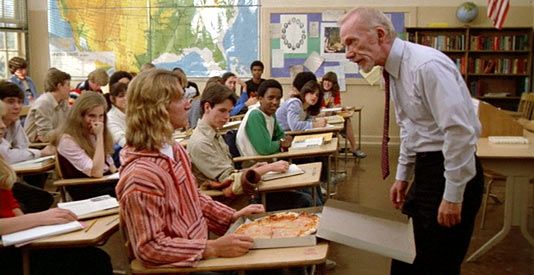 Fast Times at Ridgemont High
Yet another AFI 100 Laughs film that I watched in the run up to my birthday, Fast Times at Ridgemont High was actually one of the more enjoyable that I watched off that list. I'm not going to pretend that I laughed at it, because I didn't, but I did like it. In fact, the more I think about it now, a couple of weeks later, the more fondly I think of it. It's a film about teenagers, and there's a fair amount of sex, but I don't see it as a sex comedy, because I don't think I'd like it half as much if I did. It's a lot of fun, with a great cast; Sean Penn, Jennifer Jason Leigh, Judge Reinhold and Phoebe Cates amongst others.
The Babadook
It's so unusual for me to actively seek out horror films, but I have been trying to diversity my film 'type' this year, and I don't actually hate horrors, I just don't watch enough of them. When I heard about The Babadook, I was so intrigued that I decided to make it the first horror film I had seen at the cinema in years. I'm really glad I did, because I really, really enjoyed it. It's a horror film with an intelligent story, that actually means something. It's not just a case of using cheap tricks to make you jump, but when you leave the cinema you feel a bit cheated. The Babadook is a fantastic film, with great performances, and I'd definitely recommend it.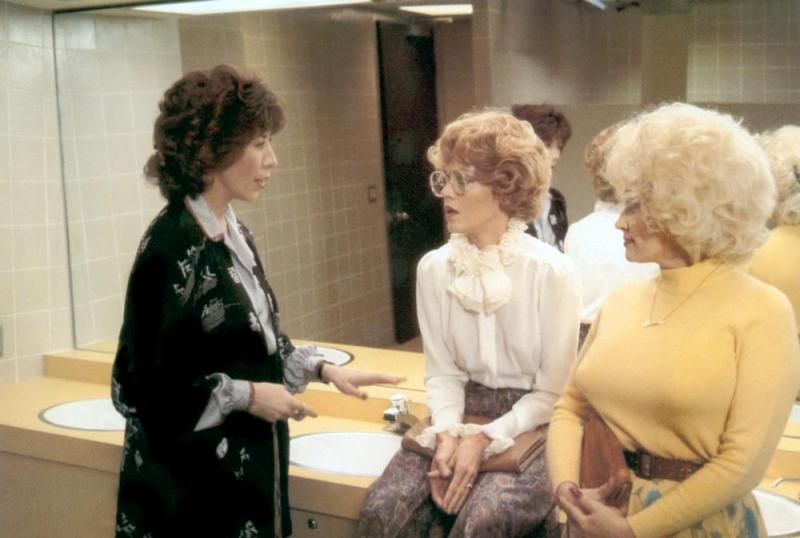 9 to 5
9 to 5 isn't honestly a film I would ever have thought to watch if it hadn't been another AFI 100 Laughs… film. I didn't know an awful lot about it, outside of the fact that Dolly Parton is in it, and sang the song of the same name. To be honest, I think I probably had it a little muddled in my head with Working Girl, and I think I'd have liked Working Girl more than 9 to 5! There's nothing particularly wrong with it, I just didn't enjoy it that much. It was a little bit on the silly side for me, and like I said, I wasn't really expecting it to be like that. Don't get me wrong, Lily Tomlin, Jane Fonda and Dolly Parton are all amazing, but the film isn't for me.
The General
The final of my 32 Before 32 films! This is the one that I had to watch on my birthday in order to reach my target, and it's the first silent film I've watched in ages. I really liked The General, I've never watched any Buster Keaton before, but having really liked this one, I'm planning on watching some more.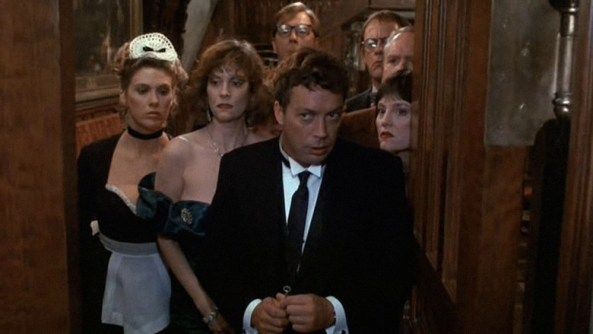 Clue
I found Clue funnier than any of the AFI films that I watched. it did genuinely make me laugh out loud! I think a lot of that had to do with Tim Curry; he just has a funny demeanour and he's perfect as the butler in Clue. Of course it's a ludicrous film, but in a much more watchable way than 9 to 5 is.
Soapdish
It's rare that I come across a film that I've never heard of. I'm not saying that I know everything about films, but I take the time to know stuff, and films is one of my interests. So when I came across Soapdish, that has quite the stellar cast, I was quite surprised to have had no idea that it existed. It's actually a really fun film. It is set on a daytime soap, and stars Sally Field as the star, with Robert Downey Jr as the producer and Whoopi Goldberg as the writer. Kevin Kline arrives as Sally Field's ex, and while it's totally predictable, that doesn't stop it being totally brilliant in a trashy kind of way. I really, really liked it!