I've had this House of Fraser bangle for a while, but haven't had the opportunity to take photos of me wearing it. Then I had plans to go to Baby Shower, and I was wearing my current favourite dress, so I thought it was the perfect chance to get my friend Hannah to snap some shots. As ever, I should probably apologise for the slightly awkward look (although I think I am getting better), but I do think that my hair looks pretty amazing. I've recently had it cut, and it's always at its best for the first couple of days after a major cut!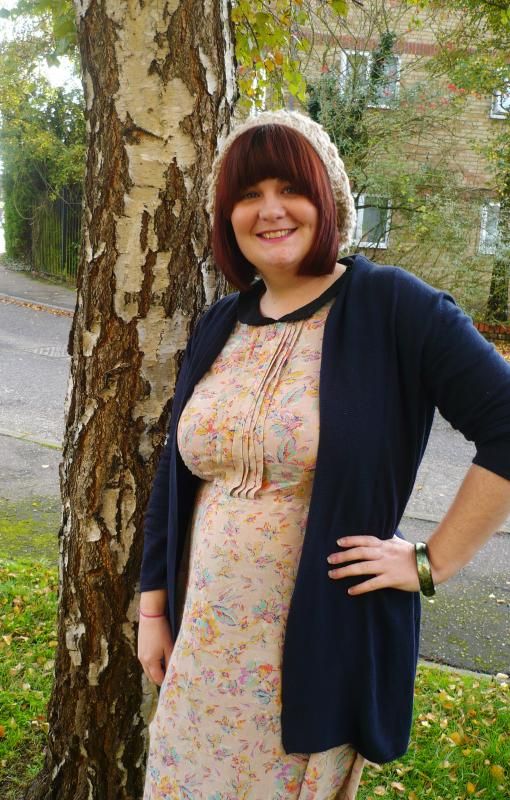 Dress ~ Everything 5 pounds
Cardigan ~ Everything 5 pounds
Hat ~ Primark (probably)
Bangle ~ House of Fraser
They aren't proper outfit photos, because I was wearing a pair of shoes that I didn't like, so I told Hannah to leave them out! I need a pair of nice black shoes; when I bought this dress and cardigan, I bought a pair of black brogues at the same time that I love, and I lived in them for months, but then I put them in a bag and took them to London when I was working away for a few days, and when I came to look at them, one of them was broken. Properly broken too – the sole was completely snapped in half! So now I am on the lookout for another pair of black brogues, and I am thinking I might want to spend some decent money on them this time!
* PR sample received for review. All opinions on Is That You Darling are fair and unbiased.