A little while ago, the lovely people at Choice Discount were kind enough to send me a little package of loveliness, to celebrate the fact that there were launching a brand new website. They have always had popular stores, and now they have a website that is filled with lots of lovely clothes, homeware and beauty products at bargain prices. I've picked out a few of my favourites.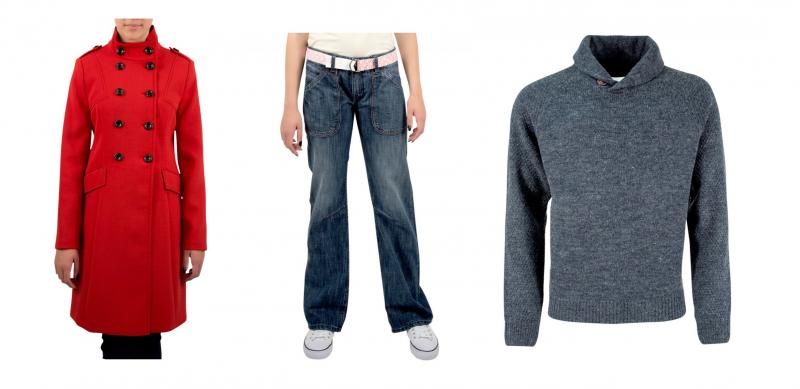 I desperately need a new coat, and that one is just lovely. The jeans are boyfriend jeans, the style I prefer over all others. And the jumper is technically a man's one, but that's no reason not to wear it. Look how cosy it looks!
And because they are so excited about their website, Choice Discount have given me some discount codes to pass on to you lovely people.
The codes are valid for one use, and can be used any time before 30th April 2015. They cannot be used in conjunction with any other voucher or offer.
Let me know if you buy anything!