Right now, I am mostly…
Writing : I'm writing this on my tablet, rather than a computer, and it's not the easiest thing in the world when it comes to adding photos. Apologies if it looks a bit odd!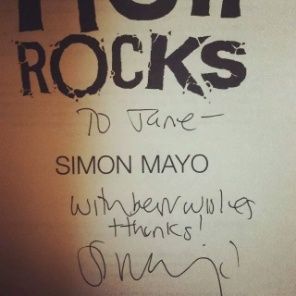 Meeting : On Saturday, I toddled along to W4 for the Chiswick Book Festival, because Simon Mayo was giving a talk about his new book, Itchcraft (which I reviewed last week). It was a great talk, and then I got a book signed afterwards. Everyone jokes about me being obsessed with him, but the truth of the matter is that I jus think he's a great DJ, and a pretty fine author, so I couldn't pass up the opportunity to meet him in person. He was lovely, when I told him my name and that I'd already read the book, he knew that I was the blogger who wrote the review, and shook my hand. It was quite a thrill knowing that he knew who I was because of something I wrote, and he was very kind about the review (which of course, he would be, because it was very positive about his book!). To say I was pleased is an understatement.
Watching : I'm staying at my sister's house for the week, and I'm taking advantage of the fact that she has better television than me, and therefore access to a much wider range of films. I watched About Time on Friday and Saving Mr Banks on Saturday, and cried buckets at them both. This isn't a particularly good week to be watching films featuring dying parents, but I enjoyed both films immensely!
Going : I went to Hyde Park yesterday, to be part of Radio 2's Festival in a Day. I had great fun, and there's a blog post to follow, but I'm good for nothing today. I'm shattered, and I think I caught something, as I have a really scratchy throat!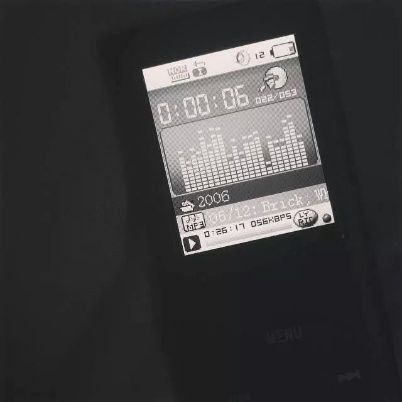 Listening : I'm still making my way through the back catalogue of the Wittertainment archive, but my generic MP3 player is doing it's best to stymie me, as it is malfunctioning! Very annoying, but it's still working for now.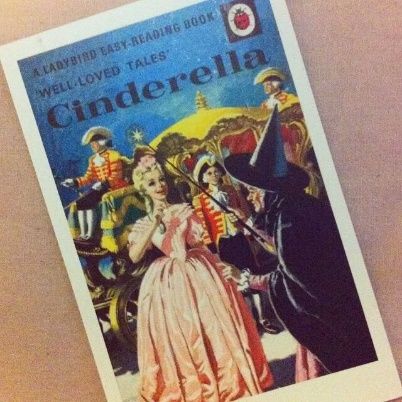 Receiving : Alice, someone I know from Twitter, and I have decided to swap postcards, and she got the ball rolling with this lovely one last week. Now I need to find one to send to her!
Submitting : Last week, Radio 2 were asking people to submit now and then photos of themselves in the eighties, so I sent one in, and it got into their gallery on the Facebook page. I know, I'm a bit of a bore about Radio 2, but I have to take my position as a megafan seriously. Just wait until you see my 33 Before 33 list!