It's time for another quick round up of some films I have watched recently, and about which I haven't had a chance to write posts yet. I say recently, but I watched the first one on 24th July, so I've let them build up again!
Thor: The Dark World
The second Thor film was one of my gaps in the Avengers films. I hadn't seen it when it came out at the cinema, so when I was at my friend Jen's house, and I realised she had it, we watched it. I didn't love the first Thor film, it was fine, but it wasn't really my cup of tea. Possibly something to do with the other-worldliness of it; while I love superhero films, I much prefer when they are about 'humans' with extraordinary powers. But I liked the second one a lot more. I'm not sure why exactly, I just connected with a little better. Obviously any film with Loki in is a winner, because Tom Hiddlestone is a delight. It was also fun to pause the screen at the moment when a map is spread across a table, and spot a tiny town very close to where I live.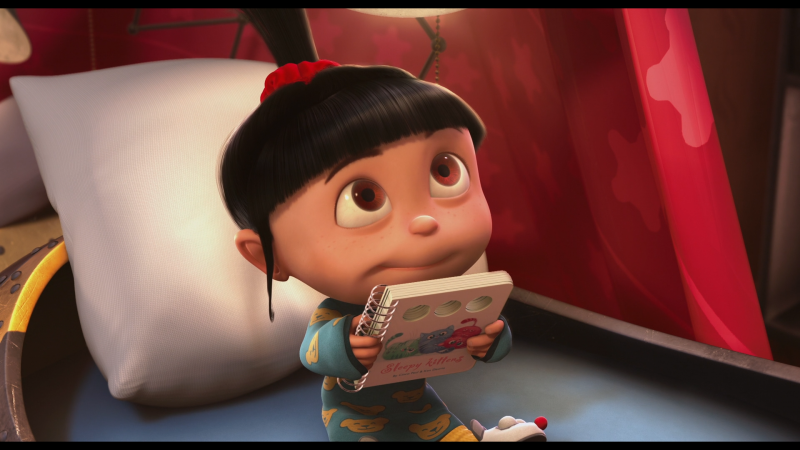 Despicable Me
I would say that I can't believe I hadn't seen Despicable Me before now, but the truth of the matter is that I'm a bit prejudiced when it comes to animations (of the American kind, at least). If it ain't Pixar or Disney, I can get a bit sniffy. It's ridiculous, because I know there are some good animations out there that aren't made by these studios, but I can't help it. But I thought it was time to give Despicable Me a go, because a) I hear good things about it, and b) I love Steve Carell. I ended up loving it. It made me laugh more than I thought it would, and I loved Agnes (above). Admittedly, she's not as cute as Boo (who is?), but she's lovely all the same. I am yet to watch Despicable Me 2, but it's definitely on my list. In the meantime, I might buy it on DVD. I like to have a bunch of DVDs at my house for when my nieces come round, and honestly, I'm fed up with The Wizard of Oz and Mamma Mia!
Liberal Arts
I heard Josh Radnor talking about Liberal Arts on an old Wittertainment podcast, and I knew immediately that I'd like it. Radnor wrote, directed and stars as Jesse, a man in his mid-thirties who graduated from college years ago, but given the opportunity to go back for a visit, he jumps at it. He meets Zibby (yes, it's a stupid name), played by Elizabeth Olsen, and the two of them hit it off and begin a relationship of sorts, played out mainly by letter. I loved Liberal Arts. It's exactly the sort of film that appeals to me; independent, character driven, written well, acted well, and all coming in under 100 minutes. The fact that Allison Janney pops up is just a bonus. Elizabeth Olsen is totally impressive, and proves that she definitely got the acting genes in her family.

Iron Man 2
I actually tried to watch Iron Man 2 about a year ago, but it failed to hold my attention long enough for me to finish. I finally went back and tried again, and it was fine, but it's not the best in the Avengers series (not even close). It's perfectly watchable, and obviously I love Scarlett Johansson as Natasha Romanoff/Black Widow, although she is obviously given much more to do in Avengers Assemble and Captain America: Winter Soldier. I wasn't in love with Whiplash as the villain, and there's never enough Agent Coulson in these films (I love Clark Gregg), but I do like Robert Downey Jr, and it does seem as though he was born to play this role. I'm not sure anyone else could bring the gargantuan level of smugness to it that he does.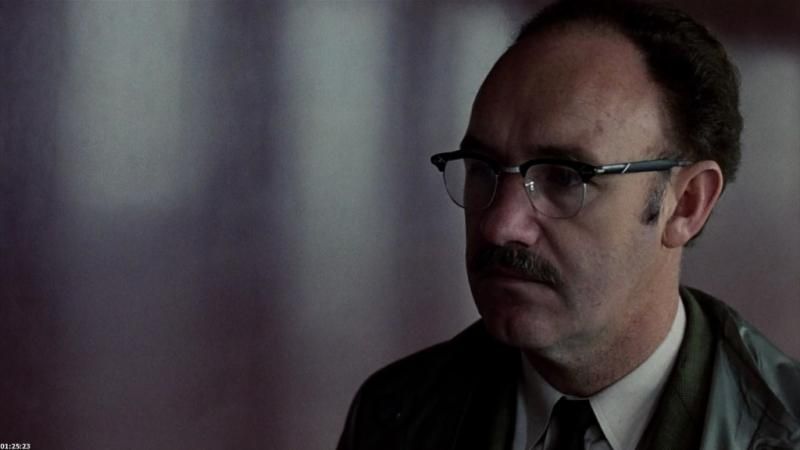 The Conversation
I watched The Conversation after I had seen it mentioned in a couple of separate places, one of them being this article by Robbie Collin at The Telegraph. It's not a film that I had previously known anything about, but in an effort to continue my ongoing film education, I decided to settle down and watch it, and I'm really glad I did. It's so wonderfully seventies; paranoid and nervy and tense, and it's wonderfully shot and brilliantly acted by Gene Hackman in the lead role. He plays a man who makes a living by carrying out audio surveillance, and when he picks up details of what he thinks is a murder plot, he spends the entire film trying to get to the bottom of it. Just a wonderful film.
Starter for Ten
This is another film that I have been meaning to watch for some time. Netflix has really come in handy lately! I am a huge, huge James McAvoy fan, and I recently realised that I haven't seen as many of his films as a mega-fan really should have done. So I remedied it with Starter for Ten. I enjoyed it a lot, but I think I had maybe built it up a little bit too much in my head. I thought it was really funny, it made me laugh out loud more than once, and I thought it had a great sense of time, being set in the 80s. I also love University Challenge, so could completely empathise with the young Brian being obsessed with the show and getting all the answers right. In the end, I just didn't love it as much as I expected to, but I can't put my finger on exactly why!
This round up has certainly got me closer to being up to date, but I still have five films to write about! Why do I let myself get so far behind?