I almost completely forgot about Photo an Hour this month; it was only that I saw Louisa mention it on her blog that reminded me! I can always rely on Louisa!
I had no plans on Saturday, but I have found that they are the best days for Photo an Hour. It means that I don't have to worry about remembering to take a photo throughout a busy day, and I also find that it means I find more interesting things to fill my time. I don't want to take a photo of the same thing three times in a row, so I end up having a day where I've done lots of different things!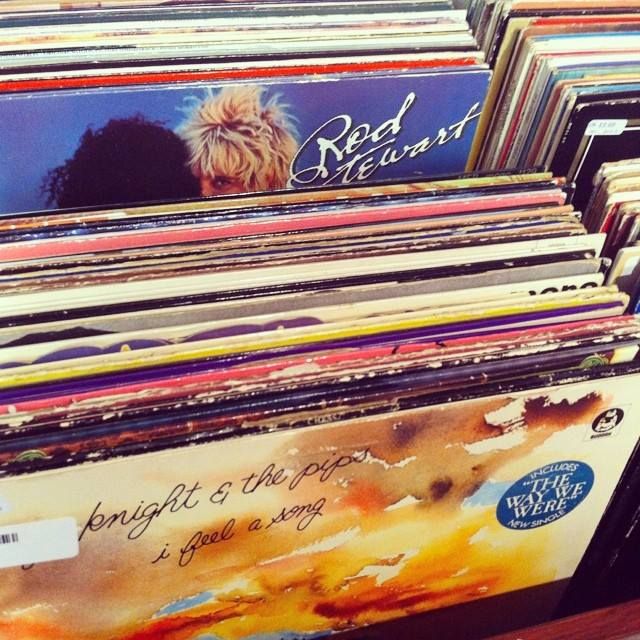 9am – My dad was going out, so I went with him, but I had some books reserved at the library, so I was on the doorstep waiting for them to open at 9am! I started Love, Nina in the car, at least for as long as possible until I started to feel sick.
10am – In the last couple of months, I have been scouring charity shops for vinyls (ever since I remembered that there is a record player that works in my house), and today was no different. This charity shop was clued up; they had some premium records that were quite expensive, but some were more in my price range at 99p. I did pick up one such record (actually, it was £1.99), but it's almost too embarrassing to share. OK, it was an EastEnders singalong album from about 1986. I love it.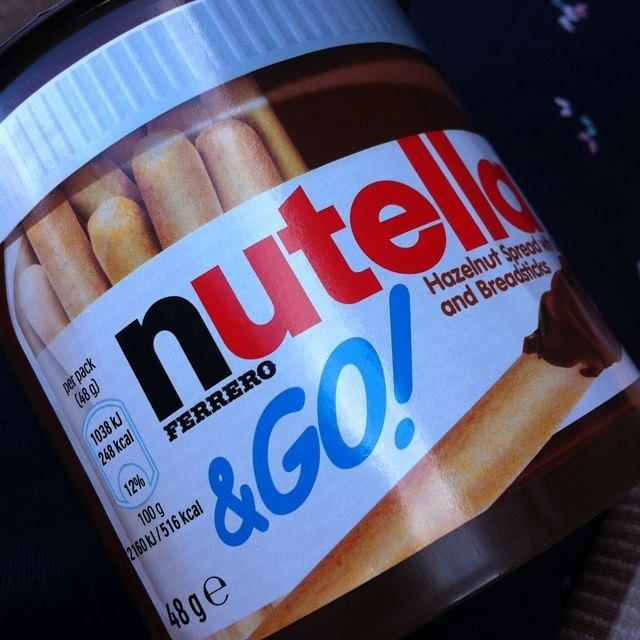 11am – I saw these on Facebook the other day, so when I spotted them in Tesco, I had to have one. Ultimately, I was a little disappointed. Obviously the Nutella is amazing, but the breadsticks are a little thin for my liking.
12pm – Heading home. It's always hard to get a decent photo when travelling in the car, and I'm always conscious that I have taken very similar photos in the past!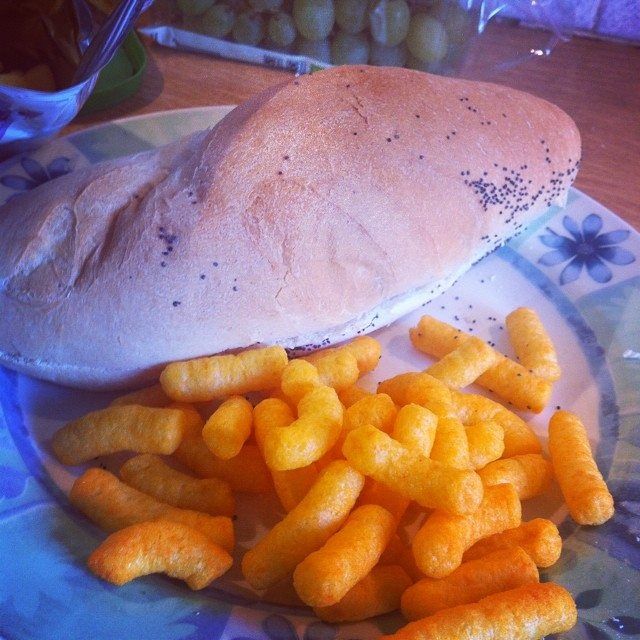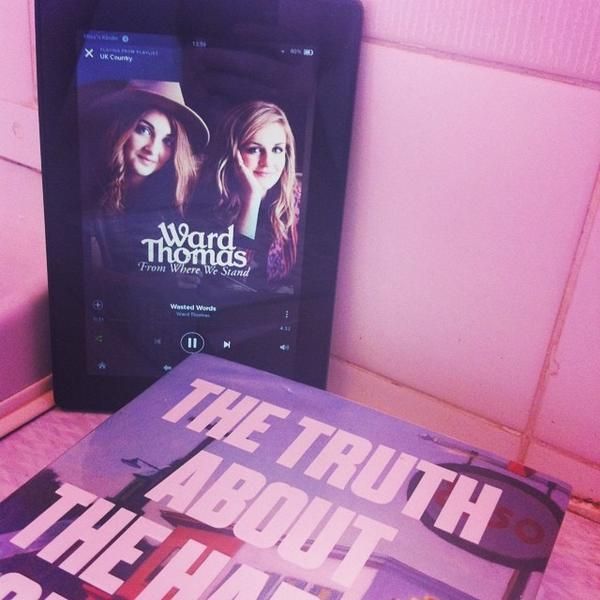 1pm – I know that a Wotsit roll isn't the most sophisticated or grown up lunch in the world, nor the healthiest. But sometimes you just need one, you know?
2pm – There is always a photo of me reading in the bath in my Photo an Hour posts! This time is no different, although my book (The Truth About the Harry Quebert Affair by Joel Dicker) was accompanied by the Ward Thomas album this time. Both the book and the album are awesome.
3pm – Saturday was the start of the Premier League season, and while I don't care about football half as much as I used to, I do like to check in and see what's happening. Tottenham won, though again, I can't get myself terribly worked up about it.
4pm – Playing some records. I started with my Glenn Miller record, which I love, and then moved on to the aforementioned EastEnders album.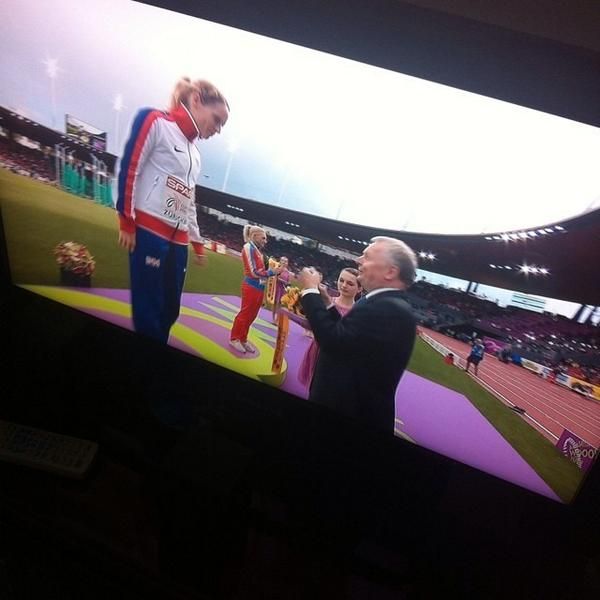 5pm – I haven't watched an awful lot of the European Athletics Championship, but I stuck it on for a while earlier, and saw Elidh Child getting her gold medal. Medal ceremonies always make me a bit emotional. I don't know why!
6pm – Watching Pointless Celebrities. This often makes an appearance in my Photo an Hour posts too – I'm obviously a creature of habit!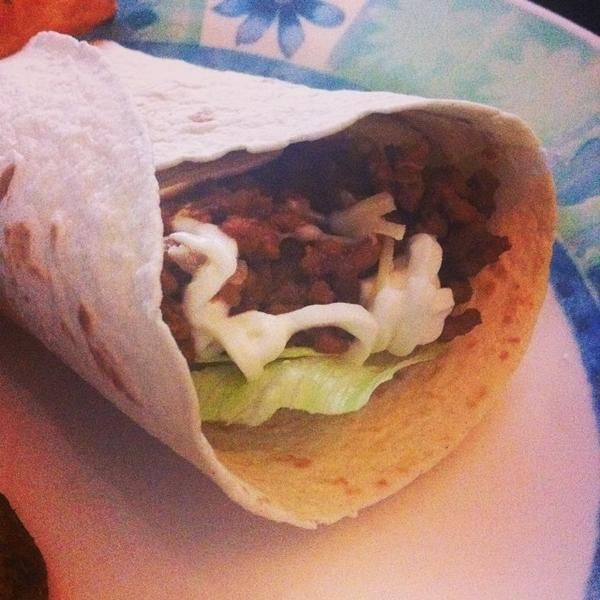 7pm – My dad and I had the same independent thought about dinner; burritos! I do love a good burrito, they are probably my favourite when it comes to Mexican/Tex-Mex.
8pm – Once I worked out how to get my phone to download podcasts (the standard podcast app wasn't working), I decided to find some new ones to download. As much as I obviously adore Wittertainment (especially since I have found an archive going back to 2005), I do like the opportunity to listen to something a little different from time to time. I've found a few things, but I wish there were more amazing British podcasts to listen to. If you know of any, let me know!
Not the most exciting day in the history of me, but a perfectly satisfactory one. Obviously I didn't go to bed at 8 o'clock, but I always try to take an even number of photos, and I was starting to lose interest by this point! Taking another one would have meant taking another two, so I decided twelve was plenty.
As ever, i spread the word and asked people to join in with me.
♥ Louisa at Duck in a Dress joined in on Instagram and on her blog
♥ Kim joined in on Instagram
♥ Hannah joined in on Instagram
♥ Bev joined in on her blog
♥ Anna joined in on Twitter (though you can only see her photos if you follow her)
♥ Ang at Little Apple Tree joined in on Instagram
I do love doing Photo an Hour, but more than anything, I love to see people joining in. It's so good to see what people are up to, whether they have exciting plans or they are just pottering around at home.
If you would like to join in with September's Photo an Hour (September? Say what?!), it will take place on September 13th. I have tentative plans to do something rather exciting on that day, involving a book release and my number one favourite DJ, but it's not set in stone at the moment, so we'll see. Joining in is easy – take a photo every hour (set a reminder on your phone if you think you are likely to forget), upload it to Twitter, Instagram or Facebook, and use the hashtag #photoanhour. If you don't want to upload in real time, and would prefer to post your photos in a blog post, just send me the link and I'll include you in my roundup.
Nine down, three to go of number ten of 32 Before 32 – Complete a Photo an Hour post monthly