Disappointingly, I only managed five books in May. I really wanted to try and get to six, but it wasn't to be, and I ended up on five. But I was really pleased with the fact that I managed to review all but one (and that review will be coming soon), because I would love to be at a point where I review everything I read! Reading five books means that I am running slightly behind with my goal to read 75 books in 2014, but I'm not worrying yet. I know I'll get there!
Itch Rocks by Simon Mayo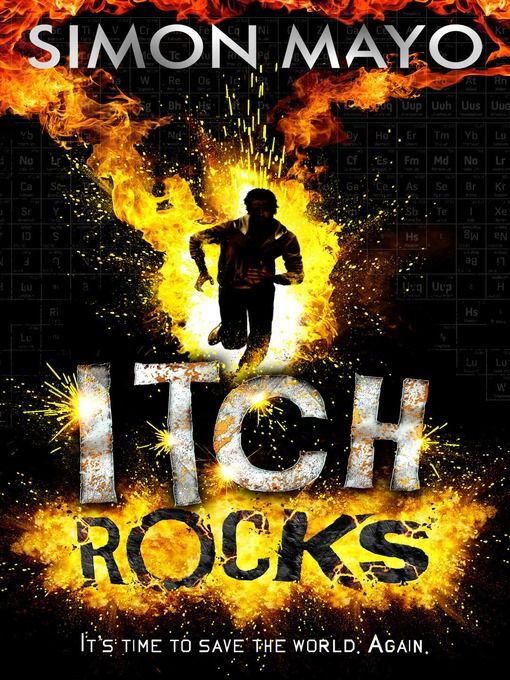 The most exciting thing about Itch Rocks was that when I had reviewed it, I tagged Simon Mayo in a tweet about it, and he not only replied to the tweet, he made it clear that he had read the review. Coming hot on the heels of Mark Kermode reading my review of Hatchet Job and tweeting me about it, this was a pretty exciting turn of events for me. Itch Rocks is such good fun, it picks up the plot from the first novel and runs with it, and I actually think it's the better of the two. I'm now waiting eagerly for Itchcraft to come out in September; partly so I can read it and partly so I can find Simon Mayo doing a book signing.
Fangirl by Rainbow Rowell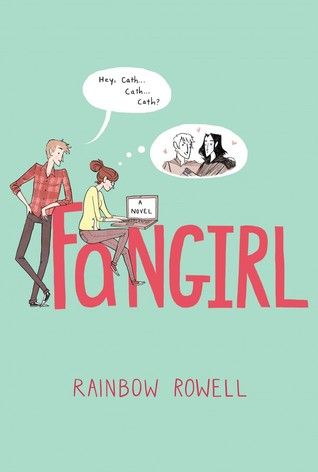 Fangirl became my first five-star book of the year, and was one that I read voraciously. My friend V lent it to me on a Sunday afternoon, and by the Sunday evening, I had read over half of it, and I'd finished it by the following lunchtime. It's the third Rowell book that I've read, and I think it's probably my favourite, though I did love Eleanor and Park. It's full of great, identifiable characters, and I liked that it was a new adult novel, rather than a young adult. It's about a young woman who is becoming an adult, and dealing with everything that entails.
The Memory Book by Rowan Coleman
The Memory Book took me by surprise slightly; it took me a while to actually read the whole thing, having started it and then put it down to read something else. When I actually got into it, it swept me up and took me along, and I really enjoyed it. It made me cry more than I initially expected it to, as well. It tackled a subject that I haven't read an awful lot about, and the characters were well written. You can read my review here.
Rooftoppers by Katherine Rundell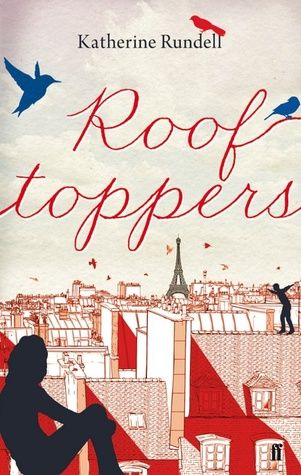 I've waxed lyrical about Rooftoppers all over the place, because it's a truly beautiful book. It's not often that I describe books as beautiful, but this has beauty in spades. The covers (of all the editions) are lovely, each new chapter has a sketch of the Paris skyline, and most importantly, the story is wonderful. It's about a little girl called Sophie whose is orphaned as a baby when a ship is sunk in the English Channel. She is brought up by a fine man, but never believes that her mother is dead, and goes off to Paris to search for her. I implore you to read it! My review is here.
A is for Alibi by Sue Grafton
This is the only book of the month that I haven't managed to review yet. I will be writing about it, because it's a 1982 book, but I have to warn you that I didn't enjoy it that much, and I won't have much in the way of glowing words about it! I know that it spawned a successful series starring the protagonist, Kinsey Millhone, but I can't say that I'll be continuing the series! The story was uninventive and unsurprising, and the writing wasn't great. I have no problem with by the number crime novels; they can be entertaining, but this wasn't, in any way! Look out for my review in the next few days.
30 books down, 45 to go in my aim to read 75 books by the end of 2014. Follow me on Goodreads to keep up with my progress.