Right now, I am mostly…
Reading : I finished two books yesterday, which for me makes yesterday a very good day. I had been reading The Go-Between for a couple of days (I mentioned it in last week's video), and I started It's Only a Movie by Mark Kermode on Saturday night and finished it today. I very much enjoyed it.
Meeting : I met my new baby nephew at the weekend for the first time! He's a delight, of course, and I'm already wondering when I can go for another visit!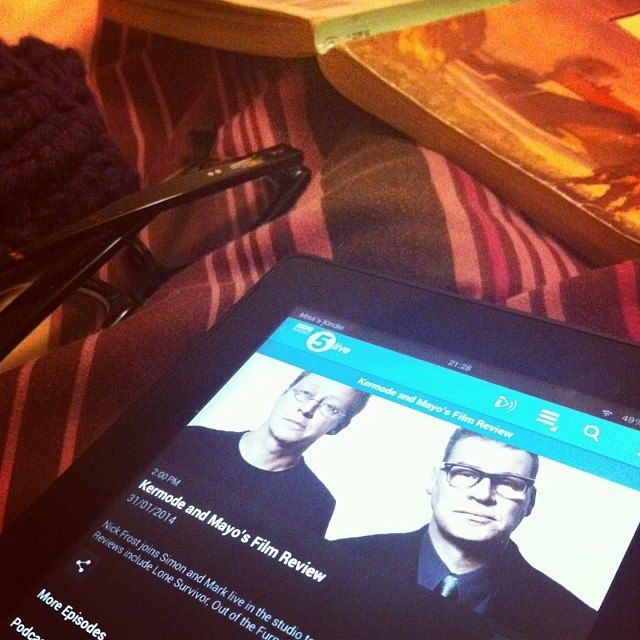 Listening : I'm listening to an old Wittertainment podcast as I write this. The obsession shows no signs of abating at this stage.
Watching : I watched a bit of the Winter Olympics yesterday morning, and it was rather fortuitous, because I saw Jenny Jones win Team GB's first medal! I can't pretend that I am as interested in the Winter Olympics as I am the Summer Olympics, but I enjoy watching sports, so I'm sure I'll be watching some more.
Anticipating : My brother is getting married on Saturday, so I'm very excited about that! I'm a bridesmaid, so this week is going to be primarily devoted to getting myself sorted out for the big day.