Right now I am mostly…
Reading : I bought myself a Kindle Fire HD last week; I had been after a tablet for a while, and I can't afford to buy one of the high end ones, so I saved up my Amazon vouchers and bought myself a Kindle Fire. I'm really pleased with it, and although my primary reason for buying it wasn't the fact that it's an eReader (I already have a Kobo), I have downloaded a couple of books. This week I'm going to be giving Nineteen Eighty-Four a go after getting a couple of recommendations for it on Twitter.
Watching : I just started another free month's trial of Netflix; they email me from time to time to offer me another one (I think this is my at least my third!), and never one to look a gift horse in the mouth, I always accept. I started watching House of Cards last week, and I'm totally hooked. It's an original Netflix series, and I'm just blown away by how good it is. Political intrigue and scandal set in Washington D.C. is just up my street.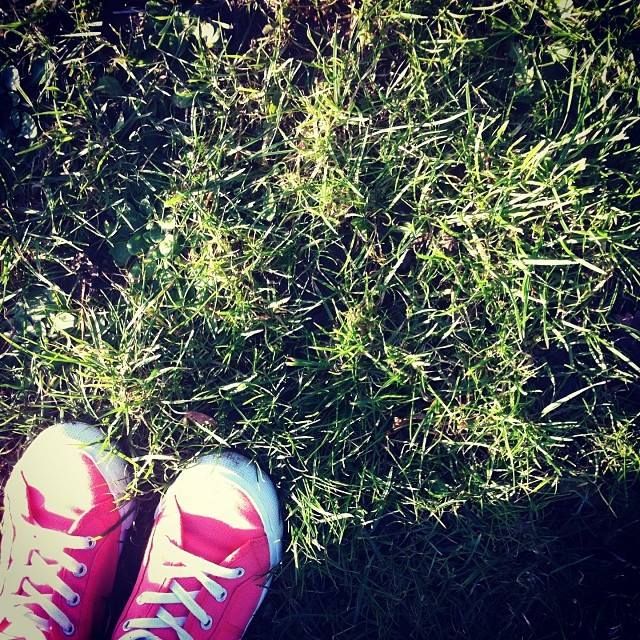 Walking : In my bid to be a total cliché and use the New Year as the kick up the backside I need, I'm trying to step up the exercise and healthy eating. I am trying to walk more, and I've been using a pedometer app on my phone to count my steps. You are supposed to walk 10,000 steps a day, but I'm currently averaging around 7,000. I obviously need to walk a little bit further each day!
Listening : While I walk, I listen to podcasts, and I've just got hooked on Wittertainment; Radio 5's film programme with Mark Kermode and Simon Mayo. It's fair to say that I'm obsessed.
Buying : I had a Waterstones voucher, and it took me a long time to decide what I wanted to buy with it. As much as I love to read, I don't really buy novels anymore, preferring to get what I need from the library. So I decided to buy something a bit different, and I went for The Book Lover's Companion and Wreck This Journal. I am still waiting on another item from this order, and I'm hoping it will come today!
Celebrating : Last night my blog's Facebook page reached 100 fans. This is fairly small fry in comparison to some bloggers, and to be honest I don't use Facebook as much as I could, but it's still nice to recognise the milestones. If you fancy liking my page, you can find it here.