When I wrote the first post in my Maybe One Day series, I didn't intend to leave it so long before writing the second one! But here, we are three months later and I've only just got around to it.
Today I'm lusting over Victoria Beckham creations. I have long been totally in love with Victoria Beckham, I loved her when she was a Spice Girl, I loved her as a solo artist (even though she was terrible), but I love her even more now, because I think she's worked really hard to establish herself as a talented designer. I know she has an advantage because she has a famous name, but I don't think dozens of celebrities would wear her dresses if they didn't like her work.
The reason I love her dresses is that they are simple, streamlined and use block colour in a way that really appeals to me. They manage to be feminine and sexy without being really obvious.
This photo of Emilia Clarke is when I realised that I totally loved Victoria Beckham's designs. I just adore the colour, and I think the simplicity of it really works.
I wouldn't want to be mistaken for being a fan of Beyoncé, but I wanted to include this photo of her wearing a VB creation, because most of the celebrities that wear her have a particular body type. Like Victoria herself, they are very slim with little in the way of curves. I hate the term 'curvy' when it is used to describe women, because it is invariably used incorrectly in my opinion, but Beyoncé certainly has a pair of hips, and I think that this dress looks great on her. I really just wanted to prove that you don't have to have a body like Eva Longoria or Cheryl Cole to look good in a VB dress (for further evidence see Oprah Winfrey).
As with the Naeem Khan post, the whole point of writing this is to dream that maybe one day I could buy and wear one of these lovely dresses. Here are a few that caught my eye.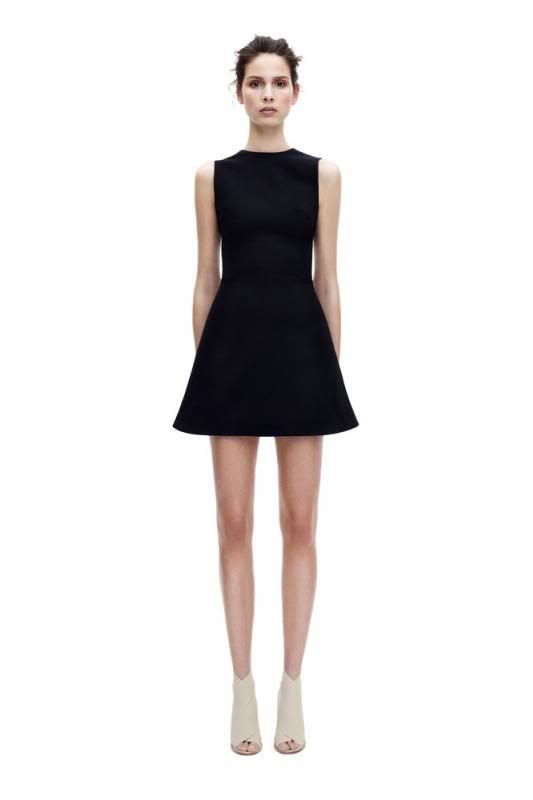 1 ~ Icon A-Line Mini Dress
2 ~ Long Sleeve Laser Cut Frame Dress