I always knew that this was going to be a tricky prompt for me, because it asks about five favourite albums. I don't really listen to albums. I've always struggled with them, because I don't really like listening to music that I don't know. I know that probably sounds stupid, because how else can you get to know music without listening to it? But the idea of sitting down to listen to an album, at least half of which I have never heard before, fills me with dread. I hate it. But, having spent a little bit of time thinking about it, I have managed to come up with five albums that I do like.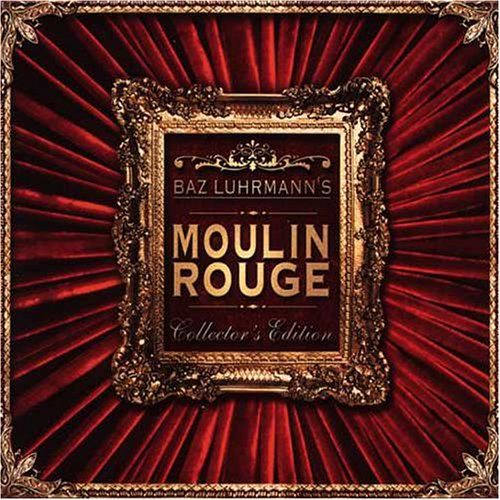 Moulin Rouge soundtrack
I've chosen to include this particular photo, because this is the collector's edition of the soundtrack; rather than the single CD, I have two. I love the soundtrack to Moulin Rouge, it's pretty much perfection as far as I am concerned. I recently went to Singalonga Moulin Rouge in London (post possibly coming soon), and I adored singing every song as loudly as I could!
Songs in A Minor – Alicia Keys
This is a rare example of me buying an album based on liking one song, and going on to fall in love with the album. I used to listen to this on my way to work on the bus when I worked at Special Reserve, and then I went to see Alicia Keys at Wembley with a work friend. I haven't listened to it in years, so I might have to dig it out.
Everything Changes – Take That
Strictly speaking, this is not a favourite album, not any more. But when I was eleven, it very much was. I had it on tape, and I think I probably got it for my birthday. I don't listen to it that much any more, but when I do, I feel eleven again.
The Very Best of Disney
I have a number of Disney albums, usually bought for me as presents by my mum, but this was the first one I got. It was the same Christmas that my mum got a stereo with a CD player, the first in our house, and I played it over and over. I still love it. My copy has my name written on the front, because for some reason my little brother decided to label it.
Crossroads – Bon Jovi
I was going to pick Bon Jovi's Greatest Hits, which is the album of theirs that I have listened to most, but I decided to pick Crossroads, because it has Someday I'll Be Saturday Night, and if pushed, I think I would have to say that's my favourite Bon Jovi CD. I found this in Cash Converters for a pound a little while ago; what a bargain!