A couple of days ago, the always fabulous Hannah posted ten reasons why she can't wait until the summer holidays. As a university student, she has the summer break in her sights already, and I don't blame her!
Anyway, between that blog post and the delightfully spring-like weather we have been experiencing over the past few days, I was inspired to make my own list of reasons I am looking forward to the summer.
1. I'm going to see Bon Jovi in July at Hyde Park. Fingers crossed the weather is as good as it was last time.
2. There will be a new tiny addition to the family in August, and I can't wait for cuddles!
3. I am notoriously rubbish at coping with hot weather, but by now, I am bored of winter and looking forward to the temperature rising just a little bit.
4. Warmer weather means less clothes. I'm not especially fond of stripping off, but I do like getting my arms and (depending on my level of weight loss by the time summer arrives) my legs out.
5. I am looking forward to summery activities, like barbecues, picnics and days out.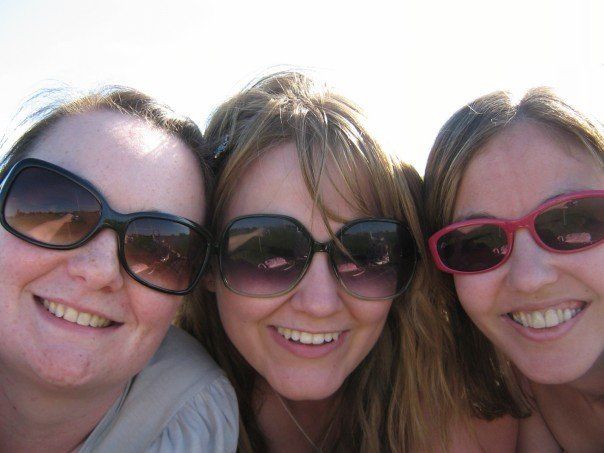 ~ A photo taken many years ago on a sunny Bank Holiday picnic in the park! ~
7. This year, two of my best friends are turning thirty. Birthdays are the best; I don't know how we'll celebrate with them yet, but I am sure we will be doing something fun!
8. Sitting in the garden with a book and a long, tall glass of something cold makes me happy, and I can do a lot more of that in the summer!
9. I bemoan the loss of all the good television in the summer (it really is dire), but it gives me a chance to catch up with all the shows that I have been meaning to watch for ages.
10. There a Caravan of Love weekend in my summery future, and I cannot wait. They are the best weekends of my year.