Now that I'm working in an office again, with my own desk, the idea of getting a desk calendar was one that had crossed my mind in the run up to Christmas. I have had them before, and I usually go for page a day calendars that have something fun on them. But when Snapfish let me choose some personalised calendars from their website, I realised that I could have something on my desk with all my favourite photos in it!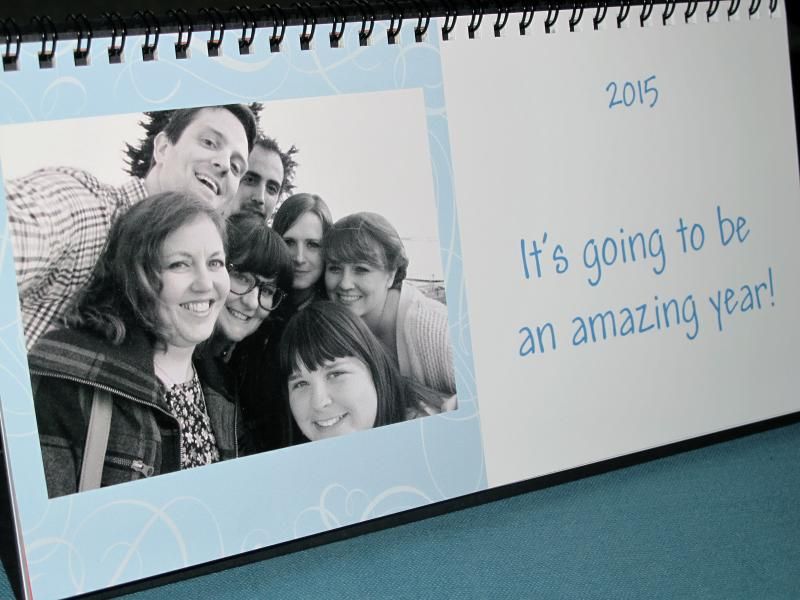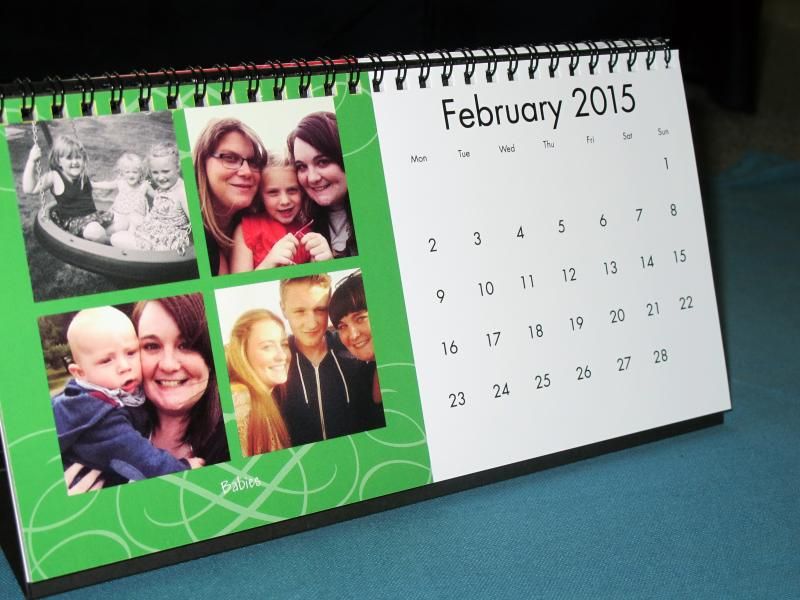 Frankly, that's easier said that done, because I have a lot of photos that I love, and a lot of people that I am happy to have smiling at me from my desk. Luckily, there are lots of different templates to choose from, so while there are only twelve pages, as well as one cover, you can fit up to nine photos on each page if you want, so I made use of them a couple of times. I was particularly happy to put nine photos of my family in, and then used the caption you can see above. I'm so funny.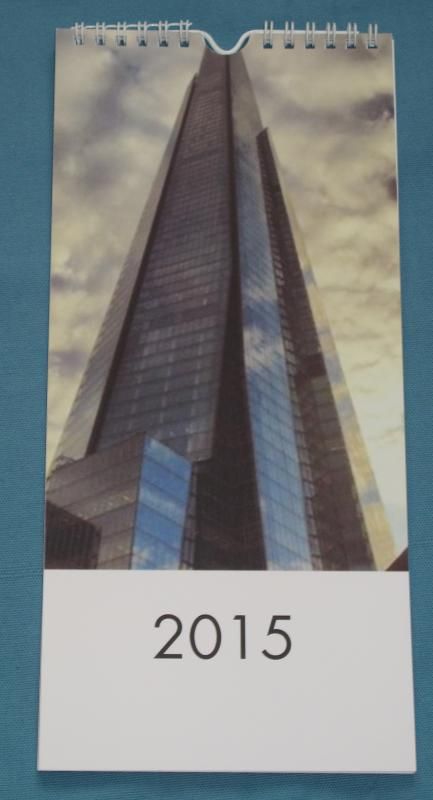 I also ordered a kitchen calendar for my dad for Christmas. I'm labouring under the assumption that he won't read this; the truth is that I'm not entirely sure he completely understands what I mean when I say I have a blog, so the chances of him finding his way here are minimal. Anyway, he has a calendar hanging in the kitchen that saves him from missing every single family birthday, so I made one with family photos for each month. I tried to match people with their birthday months, but when your family is as big as ours, there are five birthdays alone in July, so it got a bit hard. I like it though, and I hope my dad will too!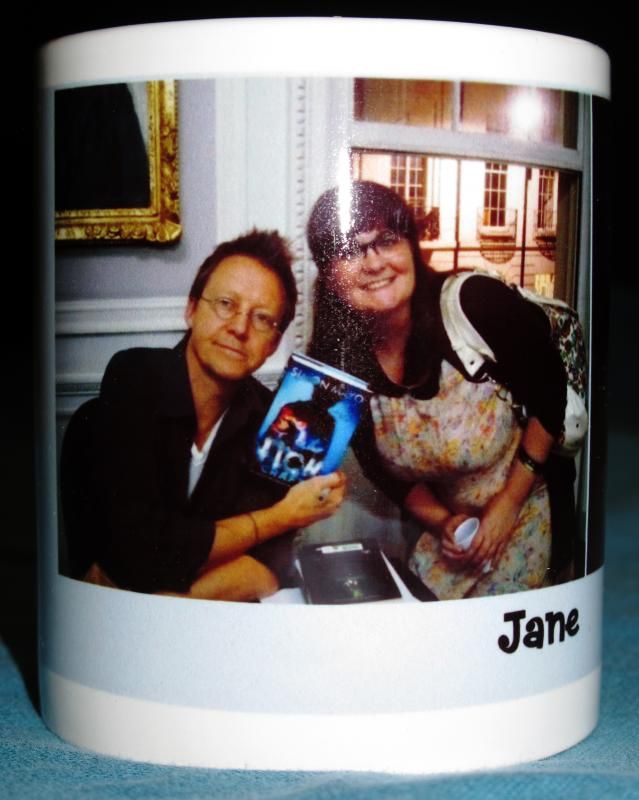 Finally, with the rest of the credit that Snapfish had provided, I snapped up some personalised stocking fillers – some coasters and a photo mug. I apologise for the quality of the photos of the mug; the quality of the photo on the mug is great, but I had real difficulty photographing it! As you can see, I've gone with my favourite photo of all time the year for my mug, because I'm going to be taking it into work, and I like to fuel their suspicion that I'm a crazy person (just for fun).
The coasters were a bit of an afterthought, because I didn't know what else to order, but I really like them. The photo I took of the Hilton in Manchester, with a handy Instagram filter applied, is a photo I love. I just think it looks so dramatic! The coasters are really good quality, so I'm pleased I decided on them!
There are so many options when it comes to personalised photo products, and while I think some of them can be a bit cheesy, I do love the idea of filling a calendar or a mug with my favourite photos. It's a talking point at work, if nothing else!
* Snapfish provided me with credit to order some personalised items free of charge. All reviews on Is That You Darling are fair and unbiased.